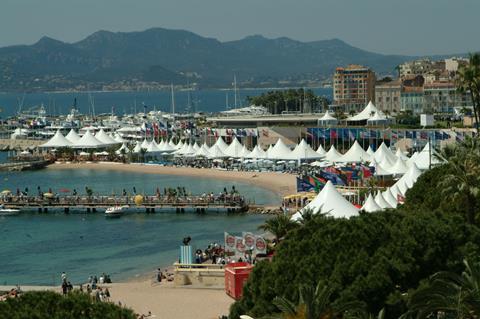 After last year's Cannes 'lite' edition, and the disappointment of the European Film Market making a last-minute dash to online back in February, UK sales agents are itching to get back out to do business in person.
"As a salesman, there's nothing as good as in-person contact," says Léo Teste, director of sales and distribution at Film Constellation, who is handling two titles in Cannes Un Certain Regard – Joyland and Harka.
"There's no question – everybody is looking forward to being together. I keep saying it's going to be a bit like a school reunion," adds Alison Thompson, co-president of Cornerstone Films.
While agents are buzzing to be launched back onto the Croisette, most for the first time at a physical market since the European Film Market of 2020, the events of the past two years cannot be ignored. Covid still exists, Russia's invasion of Ukraine is of grave concern, Brexit has kicked in and purse-strings continue to be tightened amid market uncertainty.
"A lot of Asians aren't attending, so my colleagues who look after Asia will be getting up early and probably spending mornings on Zooms. For the Asians, it's not just Covid that's the problem – they're nervous about flying over Russia, too," says Gabrielle Stewart, managing director of HanWay Films, who will be selling Jerzy Skolimowski's Competition title EO.
All sales agents must accept online meetings are now a reality of doing business, however Stewart hopes that the stretch on the length of markets – a habit accelerated by the virtual editions of the pandemic – won't continue.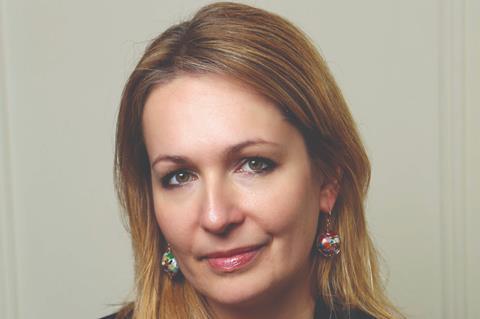 "Berlin [2022] was too long – it went on and on and on. People felt they could just announce films at any time," Stewart recalls. "There was a true lethargy from people in Berlin and real disappointment that affected the energy. I'm hoping there is an urgency and a feeling people want to leave the physical market with films in their pocket."
"In an ideal world, we'd love to be closing all our deals at the festival," says Thompson. "But you don't go into a market and pitch a film, sell it, negotiate the deal, close it and go home anymore, and it hasn't happened for quite some time. The process itself is more complicated than it used to be.
"There are often different pieces of the jigsaw that need to fit into place simultaneously for us to close several deals on a film. If you're doing a deal with a US distributor, the type of release they are intending to carry out will have an impact on how we as sales agents manage the contracting with international distributors. We speak to a lot of distributors prior to the market, and the sales conversations and the closing of deals will go on once we're all back home and sitting behind our desks."
Regarding Covid measures, the festival itself is not enforcing any compulsory testing, mask wearing or social distancing, but some sales teams say they will internally be taking out their own testing kits. HanWay has plans for staff to test every day, and Cornerstone every couple of days.
"The business was much more like Wordle"
Agents are intrigued about how the market will play out, after an unpredictable couple of years. "We need a feisty Cannes," notes Stewart.
"Brexit has undoubtedly weakened the ecosystem of the UK film industry as a whole, and a lot of it has to do with the exclusion of the UK from the Creative Europe programme," says Film Constellation's Teste. "We can already see an erosion in the choice of films on release theatrically to UK audiences, and increased upheaval in the production and sales of films that no longer qualify as European."
While the UK industry has faced myriad challenges, Teste is positive about the market. "There has been increased caution of course from distributors over the last two years, but it's been business-as-usual for Film Constellation thanks to our diverse slate and an active pool of buyers we could rely on. A number of exciting packages are being launched and the buzz going into Cannes is on par with what we were used to pre-pandemic, which is promising."
"Covid has affected [business] more than Brexit. Cinemas have been so in trouble, and we noticed a cautious approach to acquiring," says Anna Godas, CEO of documentary specialists Dogwoof. She also observes, however, that "right now, the documentary market is booming".
"Optimism is high – it does feel as if there is a general increase in confidence, and we hope that feeds through into exciting sales and partnerships," says Dave Bishop, CEO of Protagonist Pictures, whose assurance is reflected in the decision to take a bigger office space on the Croisette this year.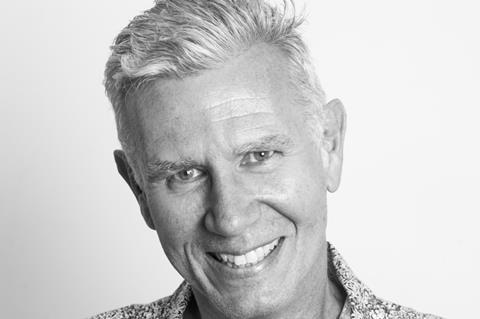 "We take the glass half-full approach to life," says David Garrett, founder of Mister Smith Entertainment. "We all used to go into the markets with a degree of certainty about how we would do. Now, none of us really know any more what people are looking for, because the people who are looking for things need to know what the streamers are looking for, and sometimes the streamers don't even know what they're looking for.
"There's less of a science than there used to be. The business was much more like [app-based word game] Wordle – there were different variations but a finite number of components. Now, so much has changed – release patterns, release windows, revenue streams, films will go straight to premium video and then go to transactional afterwards. Everybody is experimenting."
Russian response
Sales agents are also figuring out how to approach the thorny issue of doing business with Russia, following the country's invasion of Ukraine.
"We are appalled by what is happening in Ukraine, but I think it's quite difficult to be completely binary about saying you will or you won't deal with Russia. Any decision relating to Russia is not one we can take ourselves – we have to make our decision with every stakeholder involved with every one of our films," says Cornerstone's Thompson.
Dogwoof's Godas adds: "We don't take any political stance. I don't think we have done any business [with Russia] because I don't think there has been any business, but we tend to be quite neutral."
HanWay plans to follow the UK government's official line and not do any new business, while honouring legally binding contracts. Mister Smith Entertainment and Bankside Films are also refraining from doing business with Russia.
Cutting costs
While team sizes on the ground will remain roughly similar to pre-pandemic levels for most companies, finding other ways to make savings is at the forefront of sellers' minds.
"Everybody is going to be going out on much tighter expenses. We're trying to cut costs wherever we can," says Mister Smith's Garrett. "There will be fewer parties, I suspect, as one of the casualties of the last two years. People will be spending a lot less money, and therefore being a lot less wasteful."
HanWay has taken the step to move its offices – a decision made pre-pandemic – to help pull back on spending.
"The offices we had had a massive terrace on the Croisette and were really expensive. We couldn't justify spending that much money in today's world. When you've been somewhere for a long time you're not in a position to negotiate, but we found a cool place just behind the Palais, and managed to negotiate a very smart deal," says Stewart.
"It's important to not just return to the same old, same old"
There are also several positives that are being taken from the past couple of years into this Cannes edition – discussions around mental health and well-being in the industry have increased, and execs have put in place measures to help their teams manage the stresses of the Marché du Film.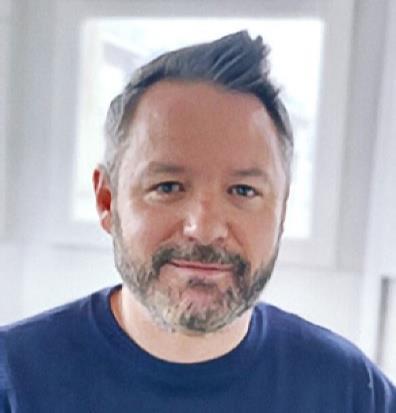 "The mandatory time our staff are attending [Cannes] is shorter than previously," says Stephen Kelliher, co-founder of Bankside Films. "There was always that assumption that we must go to Cannes for 10 days. We've made the decision perhaps 10 days isn't strictly necessary, and the majority of us are going for a week.
"It's incredibly hard work – you arrive semi-exhausted because there's been so much preparation going into getting everything ready for the market. If you let it, it can become overwhelming. We've tried to be smarter about scheduling our meetings so people aren't forced into a situation where it's every single 30 minutes, no lunch break from nine in the morning to seven at night. This is the first time we've ever taken these steps and it is important to not just return to the same old, same old.
"The business isn't always known for being safe and respectful for people and that's something we really want to challenge and change. It can be an incredibly punishing line of work, and now is a moment to change that. The wider conversation in society has finally trickled down to our business."
"There is a very strong sense of camaraderie among the buying and selling community," adds Cornerstone's Thompson. "We all appreciate each other more now, amid the various challenges in the marketplace. We're all in this together, and we're going to find a very mutually successful way forward together."
More thought is also being put into environmentalism. Most sales agents have almost entirely scrapped printed brochures, and Cornerstone is no longer hiring a shipping company to transfer materials, instead opting for a single large suitcase.
"We're not printing brochures, we've issued our staff with digital business cards, there's no paper wastage in our market attendance, and we plan to go totally paperless and 100% digital as soon as we can," says Kelliher. "It's exciting to be going with a purely digital approach to a physical event."