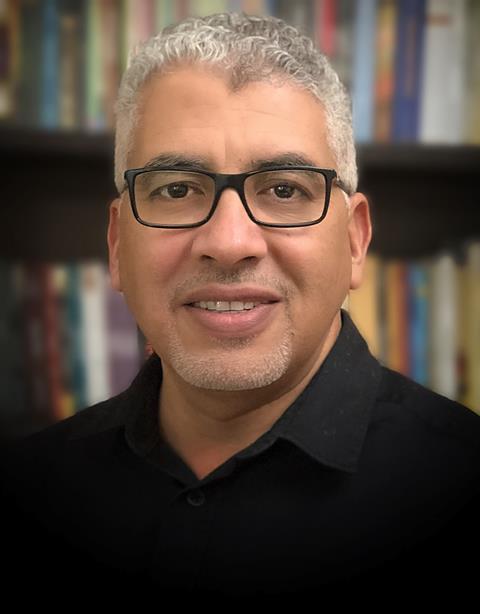 Al Jazeera Documentary, an arm of the Qatar-based news media giant, was striking an upbeat note at International Film Festival Amsterdam (IDFA) this week.
Notable recent feature documentaries Al Jazeera has backed include Asmae El Moudir's Morocco Oscar contender The Mother of All Lies, sold by Autlook, Aicha Macky's African gangster doc Zinder, sold by Andana Films, and Isabel Fernandez's The Builders Of Alhambra, being handled internationally by ORF-Enterprise. Al Jazeera has also Palestinian director Mohamed Jabaly's IDFA international competition title Life Is Beautiful.
As manager of planning and scheduling, Adel Ksiksi has been in IDFA acquiring titles and brokering coproduction deals. He calculates that the company coproduces between 15 and 20 films a year. "After 17 years, we now have a library of 3,000 titles," he says. "The documentary sector in the MENA region is booming."
Ksiksi talks to Screen about the company's feature documentary strategy.
How do you tend to get involved in international documentaries?
Part of our objective is to coproduce content from the MENA region with international partners. We are playing the role of bridge for our filmmakers from the south to the north, or from the north to the south. It is also part of our objective to expand and make more co-productions. In one year, we can invest between $3 and $3.5m.
What do you ask in return for your investment in co-productions?
The rights for the MENA region. We are not competing in terms of international rights. We are trying to maximise the partnership between the north and the south and also to bring expertise to our filmmakers in the Arab world. We have young filmmakers from Egypt, Lebanon, Iraq and Jordan. This is what we do when we are at IDFA. We are trying to invite all the filmmakers from Arab world to come [to Amsterdam], to connect with others, to network with others, to share their ideas, thoughts and dreams. It is very beneficial for us and for them.
Tell us about a typical project.
We are co-producing Until The Buzzing Stops, a project [from Abd al-Kader Habak] about bees, that is in the IDFA Academy. Documentary is like a window for our audiences to get to know others. Part of it is entertainment. Most of our films are character-driven but maybe 30% of our content is based on culture, art, travel, science and technology also.
Al Jazeera has a format on Thursday nights dedicated to films - festival films, awarded films. This is a theatre night. We have 52 slots. We commission, we co-produce and we acquire. We put on our screen every year more than 440 hours of new content. Acquisition is 60% of it. The rest we produce [coproduce or commission].
How long is the window between films premiering at festivals and appearing on Al Jazeera?
Usually we give between six months and one year. It depends on the distribution plan.
What have you acquired at IDFA this year?
We came on board Aboozar Amini's Kabul, Year Zero which was pitched in the Forum. He has a very creative director. We like the project. The idea fits with us. It talks about kids, their dreams and how they connect to each other with this suffering we see around us with the war in Afghanistan or in Ukraine or in Palestine.
Al Jazeera is also very involved in several other festivals and markets
Yes. We give out coproduction awards. At Cannes Docs for example, we have a coproduction award. On Sunnyside, we also have a cash coproduction award. At South Africa Encounters, we give cash awards.
What draws you to IDFA?
What I like is that it has lots of projects coming from the south, from South America, Africa and Asia. There is serious content where we can jump in. We are here to coproduce. We are very proud to cover the [global] south. We are the voice of the south.
The Mother of All Lies has been a big success since its premiere in Un Certain Regard. How did you come aboard the project?
Asmae El Moudir the director has worked with us [at Al Jazeera] producing and directing some films, commissioning content, for 10 years. When she came to us with The Mother Of All Lies we believed in her. We could see the potential. We gave her our word we were going to be involved. We are already on board on her new project Don't Let the Sun Go Up on Me [pitched this week in the IDFA Forum.]