Are there lessons for independent European exhibitors to learn from the UK's flourishing boutique sector? Screen examines the disparities across the continent.
From the perspective of the UK, where thriving boutique chains Picturehouse, Everyman and Curzon are collectively operating 60 cinemas and building or developing at least 20 more, the independent exhibition industry in continental Europe has some catching up to do. Curzon's Philip Knatchbull and Picturehouse's Clare Binns both use the term "mature market" to describe the UK, and Knatchbull adds: "Europe is completely behind the UK. There's plenty of opportunities abroad to replicate what's happening here."
Binns points out that in Spain, "cinemas are closing rather than opening", and recent history supports her view. A lack of any public support for digitisation combined with a VAT hike in cinema tickets from 8% to 21% in 2012 (although it is expected to be reduced to 10%) during a time of fiscal crisis for the country saw many struggling independent operators throw in the towel, and Spain's main arthouse chain Renoir shuttered all but three of its sites.
"Instead of concentration, which is happening elsewhere, we had decomposition," says Majorca-based Javier Pachon, responsible for training initiatives at the International Confederation of Art Cinemas (CICAE). Pachon was part of the team that reopened the Renoir Palma de Majorca, rebranding it as the CineCiutat. He is also instrumental in CineArte, the Spanish association of independent cinemas launched in 2016.
Pachon cites a lack of progressive public policy as an obstacle. "We don't have a body equivalent to the UK's Independent Cinema Office," he points out. "And the ICAA, our equivalent body to the British Film Institute, don't do anything with exhibition. No funding, no audience development, nothing."
At Europa Cinemas — the body that takes an exhibition-led approach to promoting European film across the continent — head of international relations Fatima Djoumer paints a rosier picture. "In the past few years, it's very promising," she says. "It's not only a boom that you can see in the UK. Member exhibitors are refurbishing their cinemas, opening new venues. Last year we had five to 10 new openings in the network." Learnings on best practice are exchanged three times yearly at Europa Cinemas' audience development and innovation labs held in Sofia, Bologna and Seville.
Detlef Rossmann, president of CICAE and the former president of the German exhibitors association, says independent cinemas in his country are thriving — at least in comparison to the multiplexes.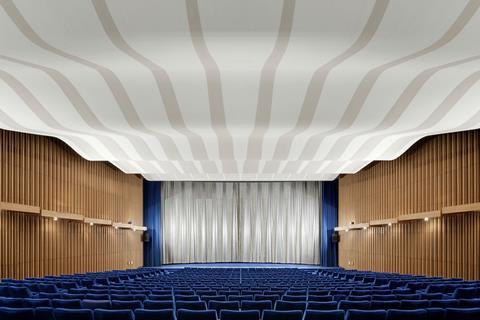 "In the first three months of 2018, German multiplexes lost 12% of their admissions compared with the same period in 2017," says Rossmann, who also operates the independent, four-screen Casablanca Kino in Oldenburg. "The 14 to 28-year-old audience is going down. In the independent cinemas, we have a different audience and we are stable or slightly increasing."
Helping the independents
In Germany, 3% of the ticket price goes to the federal film board (FFA), but cinemas see an upside: they can apply for support towards refurbishment, which is typically granted 50% as free funding and 50% as an interest-free loan repayable over 10 years. The system is particularly helpful to those independent cinema operators who do not own their own building, and so have little collateral to offer against bank loans.
One of the companies in the country that has recently benefited from FFA support is Berlin-based Yorck Kino, a growing outfit that is the closest Germany has to the UK boutique model. Co-founded in 1978 by Georg Kloster, the company now operates 15 venues, but also has investment in, and links with, other cinemas, providing programming and financial services to independent companies in Munich, Hamburg and Dresden.
In Berlin, where the Yorck branding is typically subservient to the individual cinema name, the company operates an unlimited subscription card across the whole group, charging €18.90 ($22) per month. Yorck admissions have grown every year since 2008, says managing director Christian Brauer.
The company opened the seven-screen Delphi Lux in Berlin's Charlottenburg district last year. In May, it took over the Blauer Stern (Blue Star), a century-old cinema in Pankow in the former east Berlin, at the invitation of its previous owner. Over the course of the year it will be undergoing a modest refurbishment. "It's very good, but it's not Yorck," explains Brauer. "It needs a bit of the Yorck vibe."
Brauer pays close attention to the UK boutique model, but in one particular regard sees his local market as operating differently. "In Germany, cinemas are not good at running bars and restaurants," he says. "Picturehouse Central is a huge cinema with a permanent flow of people coming in, and you need that for a successful bar and restaurant. Picturehouse has a real food and beverage management team and we don't have it so far. Our core competence is doing cinemas."