The secular and religious are coming together on screen at this year's Jerusalem Film Festival like never before. Screen examines the rise of filmmaking that depicts religious communities and considers what it says about contemporary Israeli society.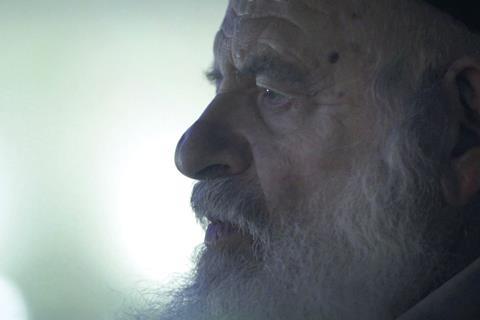 Eliran Malka's opening night film The Unorthodox is among a raft of pictures focused on religious characters or communities playing this year at Jerusalem Film Festival (JFF), an event that has traditionally been a bastion of the city's secular population.
In the Israeli-focused Feature Competition, Joseph Madmony and Boaz Yehonatan Yacov's drama Redemption stars Moshe Folkenflik as a newly Orthodox rock-band frontman battling with questions of faith after his daughter is diagnosed with cancer, while Tsivia Barkai Yacov's coming-of-age tale Red Cow unfolds against the backdrop of a religious settlement in east Jerusalem.
In the Documentary Competition line-up, Dani Rosenberg and Yaniv Segalovich's biographical documentary Zohar — The Return explores the career of Israel's iconic actor Uri Zohar, who turned his back on stardom in the 1970s to become an ultra-Orthodox rabbi.
The Israeli Shorts selection includes Sali Elimelech's Asa Turns 13 about a boy in a small religious town in southern Israel dealing with social pressures and his demanding father on the eve of his bar mitzvah.
These films and TV shows are among a growing body of work inspired by religious communities and characters to come out of Israel over the past decade. They span all formats and genres, from TV dramas such as Srugim, Shtisel and more recently Malka's Shababnikim — set in the heart of Jerusalem's religious neighbourhoods — to features such as Amichai Greenberg's The Testament, which premiered at the 2017 Venice Film Festival and was released in Israel in January by Gum Films; it is about an ultra-Orthodox Holocaust researcher who makes an unexpected discovery about his mother.
Diverse voices
So what is the significance of this trend and what does it signal about Israeli society and the religious and secular currents running through it?
Greenberg sees it as a sign Israeli cinema is embracing voices beyond the secular one that has dominated the country's filmography until now. "Traditionally in Israeli cinema, religious characters were stereotyped," he says. "They weren't created by people who were religious. Apart from [Joseph] Cedar, there were very few filmmakers who came from a religious background. Even when secular filmmakers became religious and carried on making films, their view was still one of outsiders.
"What we're seeing today is people from the religious world making movies about religious people," he continues. "It's healthy progress. It means religious characters no longer need to be extreme. You don't need an excuse or reason for bringing them to the big screen. They're simply part of the filmmaker's reality. It's a reflection of Israeli society and I hope we'll see more minorities on screen, whether they're Arab, Russian immigrant or Ethiopian, as time goes by."
Malka echoes these sentiments: "For many years, the ultra-Orthodox world was unfairly treated. It was presented as a prison to escape from. The ultra-Orthodox formula always went something like this, 'Someone wants to do something that symbolises freedom, be it cook, dance, create, love… but is unable to because he is religious.' This equation is incorrect. It's an equation that exists in the eyes of those who from look in from outside and judge," he says. "The ultra-Orthodox story has to be told from within and with open hearts. Although I do not belong to the ultra-Orthodox world, in my eyes it is a brave and subversive world."
Both Greenberg and Malka studied at Jerusalem's Ma'aleh School of Television, Film and the Arts, which has been a driving force in nurturing religious filmmakers and increasing representation of their worlds on the big and small screen since its creation in 1993. Einat Kapach, director of international relations and special projects at the school, says she has seen a change in attitudes, within and without the religious communities with regards to their involvement in cinema: "More people from the religious communities are studying the arts. There has been a change, but the more traditional the community is the slower the change is."
In the meantime, secular filmmakers also continue to probe the tension between the religious and secular worlds of Israel. Avi Nesher's upcoming film The Other Story (previously titled Pilgrim), for example, explores the phenomenon of 'hazara betshuva' (Hebrew for 'returning to the faith') in which a secular person become religiously devout.
In his notes describing his new film, Nesher reveals a less positive view of the tension between the secular and religious: "Just as crucial to Israel's future and character, if less well known, is Israel's war with itself, the volatile internal conflict between secular and religious Judaism," he writes.