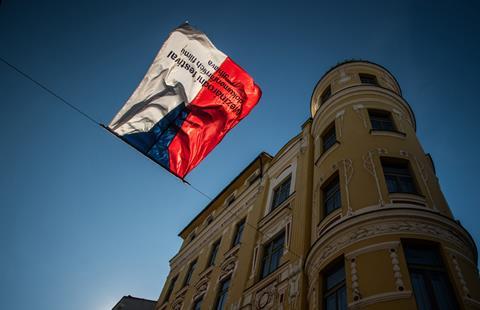 The new feature-length documentary by Chinese artist and activist Ai Weiwei, a feature about the dark side of Madagascar and the desperate fight of a Chinese citizen to save his home in the face of a powerful and brutal construction lobby are among the highlights of this year's edition of the Ji.hlava International Documentary Film Festival (IDFF) in the Czech Republic.
One of the largest documentary festivals in Central and Eastern Europe, the 24th edition of the highly regarded event runs October 27 through November 8 and boasts 95 world, 30 international and 14 European premieres across its impressive lineup.
"This year's journey for the festival has been by far the most adventurous in the history of the festival," says Ji.hlava IDFF director Marek Hovorka. "Our programme collection is diverse and fresh, showing the richness of contemporary non-fiction cinema."
The festival organisers have the motto "thinking through film." They agree they have had to show a great deal of original thinking, flexibility and agility to create this year's edition, adjusting to changing rules and regulations in the Czech Republic amid the Covid-19 pandemic.
On October 8, just days before the festival was set to open in cinemas in Jihlava, Czech authorities said all cinemas in the country would have to close. While Hovorka is sorry the festival can't screen the films in cinemas, he sees the current situation "also as an opportunity."
The festival team began preparing this year's lineup a year ago and intensified efforts to ready for an online event months ago by negotiating with filmmakers and distributors. "Postponing the festival was never an option," says Hovorka. "We feel we need to be here for filmmakers to connect to audiences in good times and bad. And they understand it and support us as well."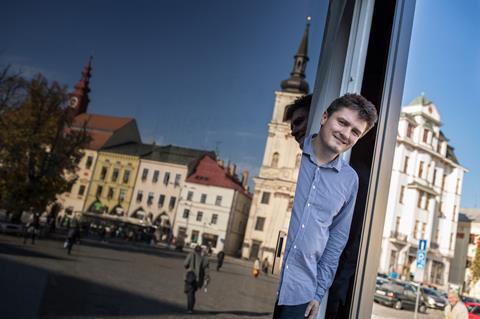 Hovorka and his team knew what they had to do to reach audiences unable to get to cinemas: Fifteen years ago, the same year when YouTube was founded, Ji.hlava IDFF founded the first VoD streaming portal dedicated to documentaries. Today DAFilms.com is one of the leading European VoD platforms and is the festival's streaming platform partner. "Our filmmakers should have their work seen by as wide an audience as possible."
In addition to the 270-plus geo-blocked films available to Czech viewers, Ji.hlava IDFF is offering more than 80 titles internationally from the event's competition on a pay-to-view basis, available from first air date for seven days. It means the last opportunity to see some of this year's lineup will be November 8. "Going online has extended the festival reach," says Hovorka.
Ji.hlava has nine competition sections (with cash prizes for the winners), several retrospectives including one on South Korean documentaries and another entitled Black Cinema Matters as well as a slew of masterclasses and daily panels.
Among the films reflecting the pandemic in the Ji.hlava programme is the Czech premiere of Chinese artist and activist Ai Weiwei's feature-length documentary CoroNation. It captures events in Wuhan in China between January 23 and April 8, during the most challenging weeks of the enforced quarantine due to the Covid-19 outbreak. The film follows the stories of "ordinary" people mourning their dead, battling bureaucracy and trying to "just" live. "It's a different vision from the one seen in Europe on the news," says Horvoka.
In the Opus Bonum world documentaries strand, One Says No by Chinese director Dayong Zha captures the desperate fight of a man to save his home threatened by an expanding Chinese city swallowing the countryside and all those in its path. Dayong Zha's documentary is based on one man's testimony about the fight to stay, delivered from his barricaded flat.
From the First Lights section Austria-Madagascar title Zaho Zay, from filmmakers George Tiller and Maéva Ranaïvojaona, details the story of the search for a father who has long disappeared in a cinematic journey through the dark side of Madagascar composed of images of Madagascar society ravaged by war, poverty, corruption and criminality.
"Documentary cinema keeps us alive," says Hovorka. "Thanks to documentary filmmakers we know much more about the world we live in. And this experience brings us to ourselves. We are more humans after sharing so many perspectives, personal and esthetical. Non-fiction cinema is not only about facts and figures, it brings beauty and joy from creativity to our daily lives." Online and onwards it goes.
Ji.hlava International Documentary Film Festival is a documentary film festival in Jihlava, Czech Republic, and is the largest event of its kind in Central and Eastern Europe.