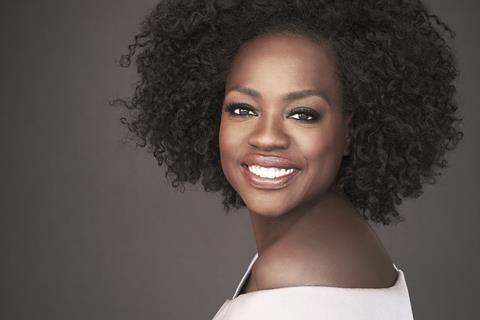 "I know women who are like her. Women that class, that colour, in relationships like that. I haven't seen them in cinema, but they do exist, so I drew on those women. I have a few of them in my life."
Viola Davis is dissecting her process for understanding Veronica, the grieving, resolute leader of a group of mismatched women who find themselves having to pull off a dangerous heist after their husbands are killed while carrying out their latest crime. Set in Chicago, Widows is a volcanic crime-thriller that also speaks eloquently about race, class and gender.
To guide such an ambitious film, based on the 1980s Lynda La Plante UK TV series of the same name, director Steve McQueen wisely turned to an actress of incomparable intelligence and steel — and he wasn't concerned that she was unfamiliar with the original show.
"I think he trusts the artists and trusts the interpretation of the work," says Davis, who resisted watching the series and Ann Mitchell's performance of her character, who was named Dolly. "I think that it's really problematic when you look at someone's work and you try to be so different from them. What happens is you can sometimes work against the script and the narrative, just to be different, and that simply doesn't work. Steve's chosen you for a specific reason, and he wants you to bring it for that specific reason."
For Davis, who in 2017 won an Oscar and a Bafta for her portrayal of a weary wife in Denzel Washington's Fences, the key was navigating Veronica's sadness and desperation within the ticking-clock narrative. Her criminal husband Harry (Liam Neeson) died in the botched heist, but she had already been mourning her son — the circumstances behind his tragic demise eventually revealed to the audience — and Davis gives a dazzling performance that is both raw and controlled.
"When you're introduced to Veronica, you meet her at a huge loss," Davis says. "She's lost a child and a husband, but my big thing with Veronica's journey was just the choice to live. To just live again."
That positivity is chiming with audiences in the UK, where the film was released in early November and grossed $3.1m (£2.4m) on its opening weekend — a good result for distributor 20th Century Fox and partners including New Regency Pictures, See-Saw Films and Film4. Widows opened in the US over the November 16 weekend.
Loving the heist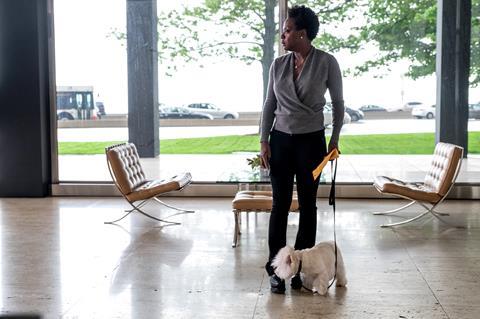 For Veronica, taking control of her destiny is a choice that dovetails with an ultimatum from a local crime boss (Brian Tyree Henry) to execute a job that her husband had long planned — or else. Davis is a big fan of heist films, but with Widows she wanted the motivations to be believable — and she wanted her character and those of her co-stars (Michelle Rodriguez, Elizabeth Debicki and Cynthia Erivo) to be realistic.
"For an audience that's used to seeing women doing cartwheels and backflips and being 90 pounds wet but taking down 300-pound men, you're not gonna see that in this film," she says with a laugh. "But you will see women who are reflective of the real women who are anxious to see their images on screen. You will see women who are trying to take ownership of their lives, who are deciding not to be in the ruins, in the ashes.
"They're women who still have their vulnerability intact. They still have their grief intact. They're not adopting the spirit of men — they're still very much women."
Sadly, Davis did not have far to look for models of grieving mothers who must carry on. "I have a friend that did have a loss of a child — who was murdered, actually," she says. "A seven-year-old child. I drew on that experience because it sort of is like the walking dead. There's a huge piece of your soul that's just gone. You're just not gonna get it back — it was buried with the child."
The result is that rare crime film that is equally exciting, thought-provoking and moving, as Veronica takes stock of her late husband's criminal lifestyle, which she too easily overlooked because of the material comforts it brought her, while adjusting to a new reality as a woman without a family. Veronica is no super­human, but Davis locates the character's resilience and resourcefulness while guiding her fellow widows on this seemingly impossible robbery.
It is easy to describe Widows as a tale of female empowerment, but Davis also sees it as a warning to women to avoid societal restrictions. "I think 'good' and 'nice' have been very instrumental in destroying so many women in the past and the present," she says. "Being silent, being good, being nice, being kind, being passive — you can just interchange the words."
Davis's voice grows more animated, warming to this subject. "Irvin Yalom, a famous existentialist therapist, said he was really afraid of the clients who would come into his office who were too nice, because then they had no claws. That's the thing with women — sometimes, the claws have gotta come out. Sometimes, it's not about being nice. It's about fighting for your authenticity. It's about fighting for your power. It's about fighting to be seen and heard."