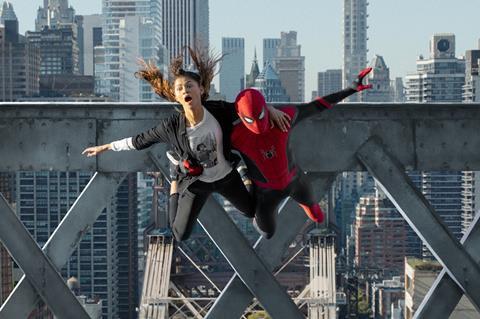 Just ahead of Spider-Man: No Way Home swinging into cinemas last December, US opening night tickets for Sony's franchise reboot were reportedly available on eBay for thousands of dollars above face value. No wonder, then, that a few North American cinema operators saw a chance to bump up ticket prices for the film's first weekend showings. Or that they repeated the experiment three months later for the release of Warner Bros' The Batman, another superhero event movie tapping into pent-up demand for big-screen viewings as the pandemic waned.
The price increases were modest: according to film research company EntTelligence, AMC charged an average of $14.50 for early showings of The Batman, only $1.28 above the circuit's average price across all films that weekend, while Cinemark set opening weekend Spider-Man tickets at an average of $11.19, 56 cents above the chain's overall average at the time. It is hard to assess the impact — positive or negative — on either film's box-office performance, with Spider-Man claiming a pandemic record opening weekend take of $260m and The Batman following with a second-best debut of $134m.
Still, the experiments do suggest a renewed interest from North American exhibitors in the area of variable pricing. The strategy, already used in the airline, hotel, sport and concert industries, can take in everything from the kind of surge pricing tested on Spider-Man and The Batman to the sort of real-time dynamic pricing already employed by some European circuits to adjust box-office charges according to the time of day, day of the week, seat location and other factors.
US exhibitors have been toying with the idea of variable pricing — also termed demand or flexible pricing — for at least the past five years, but so far only variations such as reduced-price days and surcharges for luxury seating or giant screens have been implemented widely.
North America's largest circuit AMC is one exhibitor that seems ready to go further. On an earnings call with analysts just before the opening of The Batman, CEO Adam Aron noted his company's use of variable pricing by its Odeon chain in Europe and the pricing tests it carried out before the pandemic, in the summer of 2019. Calling AMC "a bold thinker in the area of pricing", Aron predicted "considerable upside opportunity for us ahead if we continue to be imaginative".
Cinemark, the third biggest chain in North America, could be another innovator. "[We are] looking to leverage data and analysis to get more sophisticated with our pricing," said Cinemark's CFO Melissa Thomas at a recent conference. "We are currently testing to see how elasticities have evolved over the pandemic period, and from there we're making adjustments on the price side. That could be increases in some cases, decreases in other cases, but all with an eye towards making sure we're not hampering demand."
Other US and Canadian circuits are likely to follow AMC and Cinemark's lead — Regal, owned by UK-based Cineworld and the second biggest exhibitor in North America, is thought to have been in on the superhero price hikes — but how far the industry will go in embracing variable pricing is still far from clear.
Rolando Rodriguez, president and CEO of the fourth largest circuit Marcus Theatres, applauds the experimentation by his competitors and says the industry is going through a lot of changes in how it approaches the marketplace and "how we connect with consumers and how we properly price the product to create the proper demand".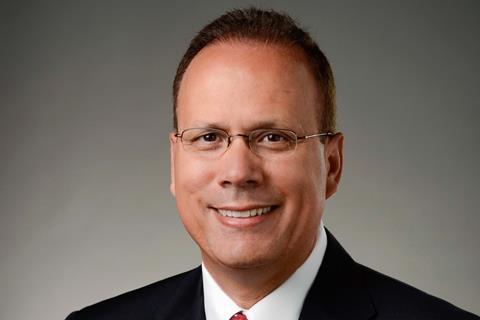 Wider lessons
Marcus Theatres has tested price increases on weekends and during holiday periods, reports Rodriguez, who is also chairman of the National Association of Theatre Owners trade group. "As we look into the future we all need to be a little more cognisant of how we create demand in some slower time periods and how we properly price in high-demand periods," he says. "We can certainly learn some things from pricing strategies that are associated with the airline, restaurant and hotel industries."
The need to recover from the ravages of the pandemic — which caused North American box-office figures to plummet from $11.4bn in 2019 to $2.2bn in 2020, while only springing back to $4.5bn in 2021 — has made exhibitors more open to such strategies. So too have the worker shortages and inflation that the pandemic has brought on.
"The biggest challenge for all consumer-facing businesses right now is labour — attracting and retaining talent and the cost of labour because of inflation," says Rodriguez.
The danger for exhibitors is that variable pricing might increase box-office revenue but limit attendance, which in North America dived from 1.24 billion admissions in 2019 to 240 million in 2020, with a rebound to 470 million last year.
"You don't want to negatively impact attendance for the sake of revenues, because you want more bodies in the door buying the high-margin concessions," says Eric Wold, the B Riley & Co senior analyst who follows the US exhibition sector. "Theatres share that box office [revenue] with studios and they don't share concessions."
Perhaps the biggest concern for exhibitors, though, is how studios and consumers would react to more extensive or radical variable pricing moves. There are studio distribution executives who are in favour of variable pricing that would add up-charges for high-demand blockbusters. As Wold points out: "If the studios are not seeing any impact on attendance and on consumer willingness to go to theatres, then they may be all for it because they share that upside as well."
Some distributors, however, are concerned that variable pricing might create negative perceptions of some films, and most would likely resist strategies that discounted prices on releases that experience less demand. "How are the studios going to feel about a movie theatre essentially designating one movie worthy of surge pricing versus another," asks Eric Handler, senior research analyst at MKM Partners. "If a movie doesn't get that premium price, does that mean it's not as good?"
Rodriguez is aware that widespread variable pricing in North American exhibition could meet with resistance. Though exhibitors are free to set their own ticket prices, they are bound by agreements that stipulate the split of box-office revenue between distributor and exhibitor over the course of a film's run. "Film companies and exhibitors have to be partners working together," says Rodriguez. "We have licensing agreements for every film and we have to honour those. There are licensing agreements that ideally, as the world of entertainment and strategies change, can be modified and worked on."
The key with consumers will be to avoid a pricing strategy "that either overvalues the experience or makes them feel they're not being treated fairly", adds Rodriguez. "The number-one concern is to ensure that we never, ever alienate our customers."

How variable pricing has already rolled out across European cinema chains
North American exhibitors are still experimenting with variable pricing, but their counterparts in Europe have embraced the concept.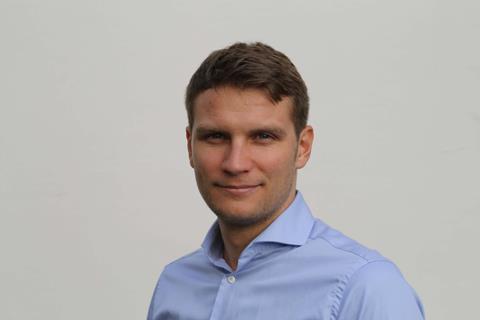 Experts attribute the European lead to differing business conditions, including the fact that the continent's exhibitors typically retain a bigger share of box-office revenue than North American cinema operators. But the strategy has also been fostered by companies such as Smart Pricer, a Berlin-based operation that also provides pricing-engine services to ski resort, live entertainment and sports businesses.
Smart Pricer — clients of which include the Odeon Group, UCI Kinowelt and Nordisk — can present cinemas with simulations showing the effects of charging more or less for certain films at certain times, for screenings on certain days and for seats in different parts of an auditorium. Operators can choose to take more- or less-aggressive pricing approaches and whether to adopt a static model or fully dynamic pricing, which updates prices every 15 minutes.
The typical result of adopting some or all of the simulated changes is an increase in a cinema's revenue of between 3% and 6%, according to Smart Pricer managing director Christian Kluge. And consumers can be persuaded to accept a dynamic model that incentivises them to buy tickets early online "if it's communicated properly and transparently", Kluge insists.
Smart Pricer had begun proselytising to US exhibitors when the pandemic hit two years ago and now the company is considering a new push. "Covid put a brake on the whole topic of dynamic pricing because everybody was just looking at how to survive," Kluge says. "Now we see the interest is coming back."
Its system has been introduced to some of the US studios, Kluge reports. "In the end what matters for them is, one) the average ticket price should go up, and two) the minimum price should not be too low. They don't want a movie ticket on sale for three or four dollars — that puts a stigma on the movie."