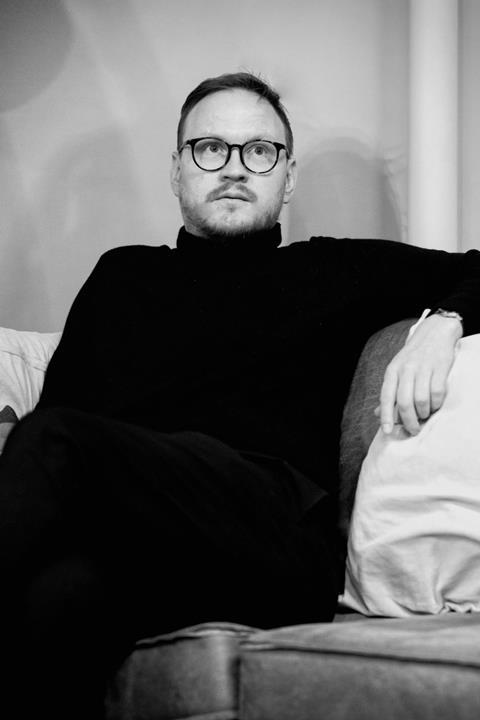 Sten-Kristian Saluveer is the curator of the European Film Forum Tallinn which is taking place on Monday November 23, CEO of Storytek and head of Cannes Marché's NEXT.
He reveals where he discovers new content and how he keeps tabs on the creative and tech industries.
How do you stay on top of industry news? People describe me as a knowledge scavenger and I admit my associative thinking can take fast and eccentric turns. One needs to be almost a detective to attempt to assemble pieces of a grandiose puzzle.
What publications are your go-to sources? I tend to read quite a bit of general human interest and tech media with the regulars including Redef, Recode, The Verge, Wired, Vox Media, [NYU Stern School of Business Professor] Scott Galloway, Techcrunch, MIT Technology Review, Harvard Business Review, hundreds of blogs at medium.com and specialty journalism from the Center for Public Integrity to Vice. I also read the classic trades, and anything local or international with quality or in-depth long reads. During Covid and a general move away from Facebook, LinkedIn has become a very viable source of professional articles and insights.
Which festivals command your attention? I appreciate a lot of film festivals, not just the A-list festivals. I especially love Rotterdam, Udine, and Bifan and Busan in Korea. At those places you can immerse yourself in whatever is coming at you and you can make discoveries. Tallinn always feels special.
Who do you trust for film and TV recommendations? As for programmers, historically Berlin's Wieland Speck and Christoph Terhechte [the latter now at DOK Leipzig], and Hiromi Aihara at Toronto and Rotterdam helped shape me. I love what Giovanna Fulvi [Toronto, Macao] does to bring Asian cinema to the world. Other voices I trust are Raymond Phathanavirangoon [SEAFIC], Benjamin Illos [Directors' Fortnight at Cannes], Mike Hostench [Sitges], Colin Geddes [ex-Toronto], Jarod Neece [SXSW], and Sabrina Baracetti and Thomas Bertacche [Udine]. We all have a passion for impactful cinema. It's about building your own tribe.
Where do you watch content? I subscribe to all the platforms. I love Mubi because they promise discovery and it's great to revisit some older films. I'm still sad about the closure of FilmStruck.
Which series have you been watching? The Salisbury Poisonings is a harrowing look into the work of local health and safety officers addressing the Novichok nerve agent poisoning of an ex‑Russian spy family. Alarming both for performances and content.
What have you been reading and listening to? With books, I have quite eccentric taste. Liv Ullmann's first autobiography Changing is still relevant almost half a century later. For podcasts, which I listen to on my morning runs, some of my regular listens are The Guardian's Science Weekly, Recode, the Internet History Podcast, and superstar therapist Esther Perel's Where Should We Begin?.