EXCLUSIVE: Dan Stevens and Skyfall's Bérénice Marlohe star in futuristic sci-fi.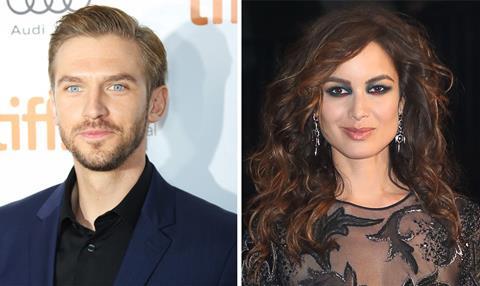 FilmNation is screening a promo of futuristic sci-fi Redivider at the EFM in Berlin.
The under-the-radar sci-fi stars Downton Abbey's Dan Stevens (The Guest) and Bérénice Marlohe (Skyfall).
Currently in post-production after a 2014 shoot, first-time feature writer-director Tim Smit's VFX-heavy futuristic feature charts the story of a pilot battling to save his family and the planet.
FilmNation's Aaron Ryder is among producers on the project, based on Smit's short What's In The Box?. Smit was a VFX supervisor on 2015 crime-drama Tiger House and worked on 2013 thriller Last Passenger.
Set in a future version of the world, the video game style plot follows an experiment for unlimited energy, harnessing parallel universes, which goes wrong. Chased by drones and soldiers, pilot and physicist Will Porter must race through an imploding world to get the Redivider box to a tower, which will save humanity, including his family, in the real world.
Stevens will next be seen as Beast in Disney's live-action Beauty And The Beast and in Joseph Cedar's drama Oppenheimer Strategies. The rising actor was recently announced in Marvel's FX TV pilot Legion.
FilmNation is at the EFM with one of the market's marquee titles in the shape of Steven Soderbergh's script Lucky Logan, which is generating heat from buyers.
The company continues to see strong demand for Michael Keaton drama The Founder.