Actor Bill Pullman is set to present his favourite food film, 1987's Babette's Feast, as the opening-night film at the world's largest culinary film festival, Devour!, which runs Nov 4-8 in Wolfville, Nova Scotia.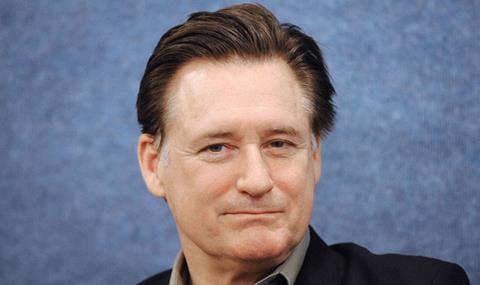 The festival's executive director Michael Howell and managing director Lia Rinaldo launched the 2015 programme in Toronto last week.
Films to screen include That Sugar Film, The Birth of Sake, A Year In Champagne, Swank Farm, In Defense of Food, The Empire of Scents, Sergio Herman: Fucking Perfect, Happy 140, Foodies, The Great Chicken Wing Hunt, Good Things Await, The Duel of Wine, For Grace, and Relative Happiness.
"It's extremely rewarding to see how Devour! has grown since its inception to become the world's premier film festival focusing on our love of both cuisine and cinema," said Howell.
"The team has worked extremely hard to create a sensory overload for anyone coming to Wolfville this November – from the 78 films, to a significant expansion on our hugely popular workshop sessions, to internationally renowned chefs paired with local talent, Devour! is so much more than just a night at the movies."
Visiting chefs at the event will include Jeremy Charles of Raymonds, Food Network's Bob Blumer, Ned Bell and Todd Perrin, Berlin's Michael Hofmann, New York City's Daniel Burns, Rob Gentile and Canadian icon Michael Stadtlander.