EXCLUSIVE: In a major shift to the documentary festival landscape, CPH:DOX has announced it is to change dates.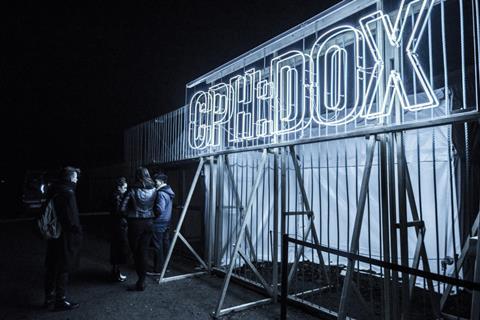 The Copenhagen International Documentary Festival is to move from its current November slot to March - and will not run in 2016.
The 14th edition of CPH:DOX will run March 16-26, 2017.
It is understood this will also have implications for CPH: PIX, the annual fiction film festival also held in Copenhagen, which is next due to run April 14-27, 2016.
CPH:PIX is expected to make its own announcement about its future plans later this week.
In an interview with ScreenDaily, CPH:DOX director Tine Fischer explained the reasons why the fast-growing event is taking up residence in a spring slot.
Fischer outlined that having CPH:DOX (which ran this year Nov 5-15) so close to International Documentary Festival Amsterdam (Nov 18-29) has put undue pressure on industry delegates.
A further contributing factor is that another major documentary event, DOK Leipzig, is held in late October.
"It is both for us to have more space around us but also to listen to the needs of the Danish industry," said Fischer.
She further explained that there would not have been enough time to put together a 2016 festival for next March - hence the decision to wait to 2017 for the relaunch.
"It gives us three months extra to prepare the next edition," said Fischer, adding that she anticipated growth for festival.
Record numbers
The 13th edition of CPH:DOX this year recorded 91,400 admissions, up on 2014's 83,900 admissions.
The industry side of the festival, which included financing platform CPH:FORUM, this year attracted more than 1,400 industry delegates and more than 300 journalists.
Two new industry initiatives also launched this year: CPH:CHANGE, an event created to support film and media projects at the intersection between art, technology and social entrepreneurship; and a new training and lab initiative
In a statement, Fischer added: "This year's festival has been outstanding. We have once again had great response from our audiences, and the interest from the international film industry is now so significant that we have decided to move the festival to March to give ourselves the space it takes to develop the international ambitions of the festival further.
"CPH:DOX has taken place in the week before IDFA since the very beginning without too many overlaps and complications, but with the latest year's growth in international industry attendance we need more space around us."
Copenhagen Film Festivals CEO Steffen Andersen-Møller added: "Moving from the current position in November to the spring is more than just a change in the calendar.
"The ambition of CPH:DOX to be a leading international documentary event is intact and will require more space to unfold its potential. Ideally, it will ensure that CPH:DOX opens the year, and IDFA closes it."
Henrik Bo Nielsen, CEO of the Danish Film Institute, commented: "CPH:DOX has had great ambitions from the very first year with a strong focus on pushing the boundaries of the documentary genre and reaching out to audiences in new ways.
"Alongside this they have managed to get the most innovative and influential people from near and far to attend the festival. It is impressive that a Danish festival in relatively few years has managed to attract a large and broad local audience while at the same time having placed itself as a leading international platform.
"With this new position it makes sense to move CPH:DOX to spring, and I look forward to follow the festival's further development."