Partnership struck between Geena Davis Institute On Gender In Media, Women In Film And Television (UK) and BFI London Film Festival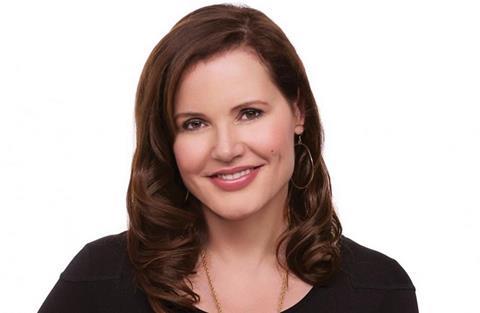 The BFI London Film Festival is to collaborate with the Geena Davis Institute on Gender in Media (GDI) and Women in Film and Television (WFTV) to host the Institute's first Global Symposium on Gender in Media outside the US.
It will take place on October 8, the day after the festival opens with Sarah Gavron's women's rights drama, Suffragette.
US actress Geena Davis will deliver the opening keynote at the Global Symposium, to be held at BFI Southbank in London.
Davis said: "Media images have a huge impact on our perceptions, and on our social and cultural beliefs and behaviours.
"Our new global study, explores how global films may be reinforcing negative gender stereotypes with movie audiences of all ages."
The Institute, founded by the Oscar-winning actress, is a research-based organisation working within the media that aims to improve gender balance, reduce stereotyping and create diverse female characters in entertainment.
At the London Global Symposium, the Institute will present new global research which investigates the influence of international films on diverse film audiences in the UK, India, Nigeria, France and Brazil.
Panels
The event, set to be followed by Global Symposiums in India and Brazil in 2016, is set to bring together politicians, CEOs and key media and entertainment decision-makers with storytellers and content creators for two key panel discussions.
The first panel will be introduced by BFI CEO Amanda Nevill CBE and is set to explore the impact of film on global issues concerning women and girls, focusing on organisational strategies and interventions. The BFI will outline how it is addressing gender equality in film including its 'three-ticks' initiative aimed at ensuring BFI-backed films represent the diversity of the UK.
The second panel will be introduced by producer and WFTV chair Elizabeth Karlsen and will focus on storytelling from around the world and empowering women and girls through film.
Clare Stewart, Festival Director, BFI London Film Festival said "It's absolutely fitting to combine forces with two committed, engaged and women-led organisations for this Global Symposium the day after Suffragette opens the BFI London Film Festival."