Mel Gibson to film special trailer for the festival; plans for Lebanese cinema focus and tributes to late US actor John Cazale and Chris Penn.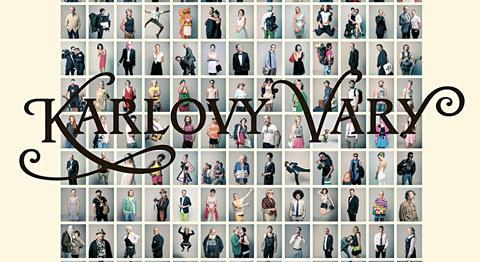 The Karlovy Vary International Film Festival (KVIFF) has unveiled plans for its 50th 'annivarysary' edition, set to run July 3-11.
The jubilee edition will include a look at recent Lebanese cinema, a retrospective of late Soviet-Ukrainian director Larisa Shepitko's work and tributes to US actors John Cazale and Chris Penn.
Actor-director Mel Gibson will also film a special trailer for the festival, set to be shot in Los Angeles in early May. The Lethal Weapon star received the Crystal Globe for Outstanding Artistic Contribution to World Cinema at last year's KVIFF.
Gibson continues a tradition that sees the recipients of this award feature in a short trailer for the following festival. It will be written and directed by Martin Krejčí, who has collaborated with Ivan Zachariáš since the beginning of the festival trailers project and previously directed KVIFF shorts featuring Jiří Menzel and Helen Mirren.
Lebanese cinema
KVIFF's A Week of Lebanese cinema will comprise a programme of eight titles filmed over the last 25 years.
The selection will be open with a drama about the abduction of a French journalist, Hors la vie (1991), for which director Maroun Bagdadi received the Jury Prize in Cannes.
The decade following the end of the Civil War will be represented by Ziad Doueiri's good-humoured drama West Beirut (1998), which became one of the biggest critical and commercial hits in the history of Lebanese cinema.
The programme will also include director-actress Nadine Labaki's Where Do We Go Now (2011), Philippe Aractingi's Under the Bombs (2007), and A Perfect Day (2006) from directors Joana Hadjithomas and Khalil Joreige.
Other titles include Eliane Raheb's civil war documentary Sleepless Nights (2012); Corine Shawi's documentary E muet (2011); and the section closes with Ghassan Salhab's drama, The Valley (2014).
Shepitko retrospective
KVIFF will screen the five films made by Soviet-Ukrainian director Larisa Shepitko, who died in a car accident in 1979 as she was preparing to shoot a new film. She was 41.
Her student film Heat (1963) won the prize for best debut at the 14th KVIFF. The second film of Shepitko, who was a part of Moscow's cultural elite in the 1960s and 70s, was Wings (1966), a sombre portrait of a woman and former wartime pilot living out an "ordinary" life as a school headmistress.
A year later she contributed one of the two segments of the film Beginning of an Unknown Era, commissioned to mark the 50-year anniversary of the October Revolution. In spite of the Party's expectations, however, the propaganda work was left uncompleted and remained in the vault for the next 20 years.
She moved into colour film on the unconventional psychological drama You and Me (1971), but five years later went back to black-and-white in The Ascent, which won four prizes at the Berlinale, including the Golden Bear.
Her next film was to be an adaptation of Valentin Rasputin's novel Farewell to Matyora and was finished five years later by her husband Elem Klimov, who also created a 30-minute commemorative film about his late wife titled Larisa.
Cazale, Penn tributes
KVIFFF will pay tribute to US actors John Cazale and Chris Penn, who would have turned 80 and 50 this year respectively.
One of the most admired stage and film actors of the 1970s, John Cazale appeared in only five films before his death in 1978 but each was Oscar nominated for Best Picture - and three of them won it. They included The Godfather (1972) and The Godfather II (1974), The Conversation (1974), Dog Day Afternoon (1975) and The Deer Hunter (1978)
Chris Penn, who died in 2006 aged 40, first came to attention in Francis Ford Coppola's Rumble Fish (1983) and is remembered for roles in Quentin Tarantino's Reservoir Dogs (1992), Tony Scott's True Romance (1993), Robert Altman's Short Cuts (1993) and Abel Ferrara's The Funeral (1996), for which he received the Volpi Cup at Venice.
Special opening
On July 3, after the opening ceremony and opening film, KVIFF will throw a party in the area around the Thermal Hotel and city streets where every visitor, guest and viewer will be invited.
There will be a concert in front of the Thermal Hotel at which Czech rock band Lucie will stage a performance.
In addition, a feature length documentary, titled Film Spa, has been made by director Miroslav Janek to map the history of KVIFF and the public will be invited to watch the doc on July 3 at a special night-time, open-air screening at Mlýnská kolonáda.