Cult US director will also be guest of honour at Locarno's Filmmakers Academy.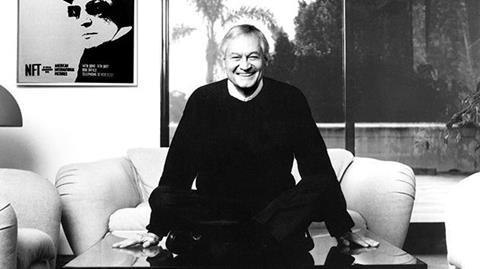 Locarno Film Festival (August 3-13) is to pay tribute to Roger Corman, the cult US filmmaker known as the "king of the B-movie" whose features include The Little Shop of Horrors (1960), Death Race 2000 (1975) and Piranha (1978).
The 69th edition of the festival will screen two of his films - The Intruder (1962) and Masque of the Red Death (1964) - and the 90-year-old filmmaker will also hold a masterclass.
In addition, Corman will be guest of honour at Locarno's Filmmakers Academy, a training project for young directors, which this year received more than 290 applications and selected 15 participants including Leonor Teles, winner of Berlin's Golden Bear for Best Short Film, and emerging talents from Ethiopia and Madagascar among others.
Locarno artistic director Carlo Chatrian said: "Merely mentioning the name Roger Corman evokes an approach to understanding and making films that is synonymous with freedom and independence.
"The films he has produced and those he has directed offer an economic and artistic production model that still has much to teach us today.
"In addition to the personal pleasure of hosting someone who had a major influence on a particular period in film history, and showing two of his less widely shown films, I am proud of the fact that Corman wanted to tie his coming to the Festival to an encounter with young filmmakers at the Filmmakers Academy, an initiative that has seen major developments, and which is a great reflection of the spirit of the Festival di Locarno".