The 26th Singapore International Film Festival (SGIFF) is set to pay tribute to Iranian filmmaker in exile Mohsen Makhmalbaf with a retrospective and an honorary award.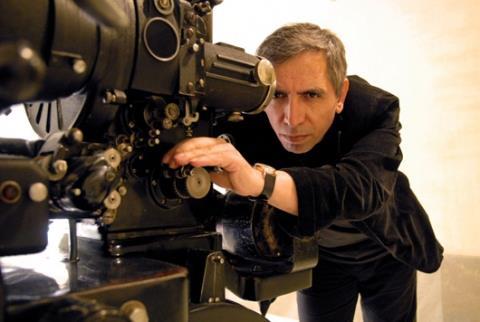 SGIFF executive director Yuni Hadi, said; "Makhmalbaf's films have been a regular feature in the history of SGIFF, with Gabbeh opening the festival in 1997, and Kandahar in 2002.
"His unyielding efforts in conveying the untold stories of a region through film, in honest and profound ways, are unmatched.
"We celebrate and pay tribute to his perseverance, fervour and conviction as both artist and advocate, and strongly believe that he will inspire future generations of filmmakers to continue telling our Asian story."
The critically acclaimed auteur has produced more than 20 works since 1983, examining themes around social and political circumstances.
SGIFF's special showcase will include his latest feature The President (2014) as well as other award-winning films such as The Cyclist (1987), Salaam Cinema (1994), Gabbeh (1995) and A Moment of Innocence (1995).
Makhmalbaf will give a masterclass on Dec 5.
It will be preceded by a screening of Daddy's School, Hassan Solhjoo's documentary about the Makhmalbaf family's film school.
SGIFF will present the Honorary Award to Makhmalbaf at the Silver Screen Awards on Dec 5, at Singapore's Marina Bay Sands.
SGIFF will run Nov 26 – Dec 6. SGIFF is part of the Singapore Media Festival (SMF) along with the Asia TV Forum & Market (ATF), ScreenSingapore (SS) and the Asian Television Awards (ATA) as well as a new addition to the fest, Digital Matters.
The fest will open with the international premiere of the Taiwanese film Panay, co-directed by Cheng Yu-Chieh and Lekal Sumi. The film won the Audience Choice Award at Taipei Film Festival earlier this year.
The film centres on a mother's return to her hometown from a city job to care for her ailing father and highlights the predicaments of Taiwan's indigenous communities when it comes to land rights.
It features the screen debut of singer-songwriter Ado Kaliting Pacidal with award-winning actor Bokeh Kosang.