DoP behind Taxi Driver, The Lost Boys and Michael Jackson's Bad to receive lifetime award.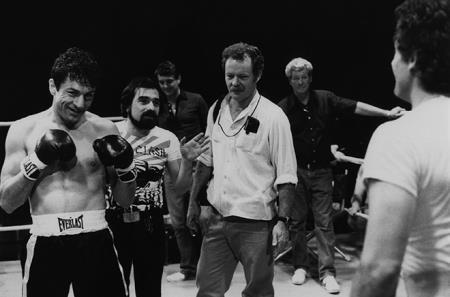 Cinematographer Michael Chapman, two-time Oscar nominated for Raging Bull (1980) and The Fugative (1993), is to receive a lifetime achievement award at Camerimage.
The 24th International Film Festival of the Art of Cinematography will be held in Bydgoszcz, Poland from Nov 12-19.
When he retired from filmmaking in 2006, Chapman's left a legacy of more than four decades of film images places him among the elite of US cinematographers.
Born near Boston in 1935, Chapman's most important partnerships was with US director Martin Scorsese, his collaborator on several film projects.
A few years before Raging Bull, they had made Taxi Driver. During the second half of the 1970s, Chapman also worked on Scorsese documentaries The Last Waltz and American Boy: A Profile of Steven Prince.
After making his directorial debut in 1983 with All the Right Moves - starring a then unknown Tom Cruise - he returned as DoP on Scorsese's 17-minute music video for Michael Jackson's Bad.

Chapman's other credits include Carl Reiner's Dead Men Don't Wear Plaid; Joel Schumacher's The Lost Boys; Ivan Reitman's Ghostbusters II; and Harrison Ford vehicle The Fugitive.
His last feature project as a cinematographer was Gabor Csupo's bittersweet fairytale Bridge to Terabithia in 2006.