EXCLUSIVE: Sundance Institute puts UK edition on hold.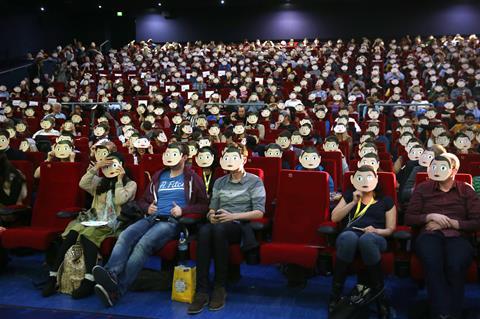 Sundance London, the UK festival offshoot of the Sundance Film Festival, will not take place in 2015, Screen has learned.
The film and music festival ran in late April at The O2 venue in Greenwich for three years but US organizers have decided not to return for a fourth year.
A spokesperson for Sundance Institute confirmed to Screen: "We loved connecting with the vibrant community of filmmakers and audiences in the UK, and following a successful three years with The O2, we continue to explore our options for Sundance London.
"Though we are not confirmed to host public events in London this year, we hope to be able to return very soon."
It is not immediately clear whether the decision was motivated by financial or practical necessity.
A spokesperson for the O2 told Screen: "We loved having Sundance here and we'd be glad to have them back."
Last year's edition hosted titles including Blue Ruin, Fruitvale Station, Frank, The Trip to Italy, The Voices and documentary The Case Against 8.
In total, 21 features and 18 shorts screened in 2014 with 23 of those making their world, international, European or UK premieres. Seven were from first-time feature filmmakers.
Previous festival guests from the music world included The Eagles, Pulp frontman Jarvis Cocker and Peaches.
While some industry and press raised eyebrows when commercial hub The O2 was announced as the UK home of the iconic indie festival, the event was generally well-attended.