Rams wins Special Jury Prize and Audience Award, The Treasure picks up Best Romanian Film at 14th Transilvania International Film Festival in Cluj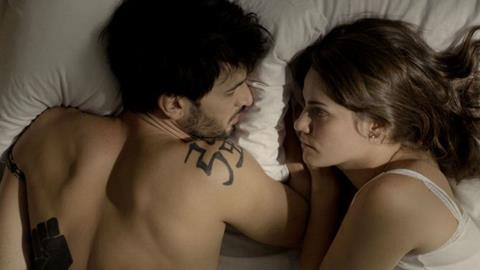 Juan Schnitman's The Fire has won the top prize at the 14th Transilvania International Film Festival (May 29-July 7).
The Argentinian relationship drama, which received its world premiere at this year's Berlinale, won the Transilvania Trophy and a €15,000 cash prize at the Cluj-Napoca event.
The Special Jury Prize, worth €1,500, and the audience award for one of the 12 first or second films by their directors in the international competition, went to Grímur Hákonarson's Rams.
The Icelandic film won Cannes' Un Certain Regard section last month.
The most popular film overall at the festival was Operation Arctic by Grethe Bøe-Waal from Norway, one of the countries in Focus at this year's TIFF, along with Argentina.
Bulgarian-Greek hit The Lesson, which has already won a string of awards at Sofia, Thessaloniki, Gothenburg, and San Sebastian, picked up the €5,000 Best Director Award for Kristina Grozeva and Petar Valhcanov, as well as the €1,000 Best Performance Award for actress Margita Gosheva.
Russian director Aleksander Kott's Test, winner of awards at Tokyo and Cottbus, received the FIPRESCI Prize. The critics were judging nine films from the programme Words Are Very Unneccessary, which included titles such as Corn Island and Parabellum.
The Romanian Days Award for Best Feature Film, worth €6,000 in post-production services from Cinelabs Romania, went to Corneliu Porumboiu's The Treasure, recently the winner of A Certain Talent Award in Cannes' Un Certain Regard section.
Nicolae Constantin Tănase's The World Is Mine received the Romanian Days Award for Best Debut, worth €1,000. The drama about troubled growing up of a teenage girl will have its international premiere in Karlovy Vary's East of the West competition.
The €1,500 Romanian Days Award for Best Short Film was split between Andrei Cretulescu's Ramona and Roxana Stroe's Black Friday.
Alexandru Ranta's Pavel received a special mention.
In the Shadows Shorts Competition, the best film prize and €500 went to Spanish director Paul Urkijo Alijo for The Black Forest.
The Young Francophone Jury Prize, offered by TV5, RFI Romania and the French Institute was awarded to Vie sauvage by Cédric Kahn.
The Local Competition Award, worth €1,500, went to Kelj fel, és jársz! by Bán József, and the Special Mention worth €300 was given to Sorin by Sofia Iulia Nelega.
The Lifetime Achievement Award was given post-humously to British actor Richard Johnson, who died just a day before the closing gala. The film in which he played his final role, The Radiator, was in the competition at the festival, and the film's director Tom Browne read a touching dedication to the great actor.
The honorary Mercedes Excellence Award was bestowed upon legendary Romanian actor Marin Moraru.
The Special Award for the Contribution to World Cinema was presented to Nastassja Kinski.
TIFF reported a new record of 65,000 admissions, a 27% increase from the 2014 edition.
Industry News
In the industry section of the festival, two newly established initiatives had a successful start.
The Transilvania Pitch Stop, a tailor-made workshop for feature-length fiction films, presented five projects by Romanian and Moldovan first-time film-makers, which wrapped up with a public presentation and one-to-one meetings. The jury consisting of Matthieu Darras, Roberto Olla and Elin Erichsen gave the Transilvania Pitch Stop Development Award worth €2,000 to Soldiers, a story of love between a young gay anthropologist and a Roma ex-convict, by writer-director Ivana Mladenovic and producer Ada Solomon.
The CoCo Award from Connecting Cottbus Co-Production Market went to writer-director Bogdan Muresanu and producer Irina Malcea for 1985, a crime story set in the represseive period of the Ceausescu regime.
The participants were tutored by Greek producer Konstantinos Kontovrakis and Catalonia-based script editor and film consultant Christian Routh.
The Transilvania Talent Lab featured four up-and-coming Romanian and Moldovan producers and four writer-directors who had training sessions with mentors, festival programmer Sirkka Möller and film consultant Martina Bleis, and had the chance to learn from lecturers such as Clare Downs, Eirik Svensson, Mircea Daneliuc, Jon Reiss, and Timothy Wheeler.
SOFA, the School of Film Agents set in Wroclaw, and initiated and headed by Nikolai Nikitin, had its presentation at TIFF Industry and highlighted the start of two of its Romanian projects.
One is Cristian Hordila's project Transilvania Film Fund, which initially intends to finance short films and documentaries as well as one or two feature films. It plans to increase the Fund going forward by appealing to regional institutions and private companies.
The other project is TIFF Studio Workshops by Melinda Boro. It is closely connected to the festival's headquarters Casa TIFF, a cultural arts center dedicated to promoting film literacy. Through seminars and workshops, the yet to be established TIFF Studio is intended to discover and develop new talents. TIFF Studio Discovery will offer innovative programs in new media, fiction film production, screenwriting and more for students of ages five and up. TIFF Studio Challenge will include workshops for professionals and amateurs in the field of storytelling/scriptwriting, film acting and Creative and Entrepreneurial Producer.