The 62nd Pula Film Festival wrapped in Croatia on Saturday with its Best Croatian Film of the year award going to Dalibor Matanic's The High Sun.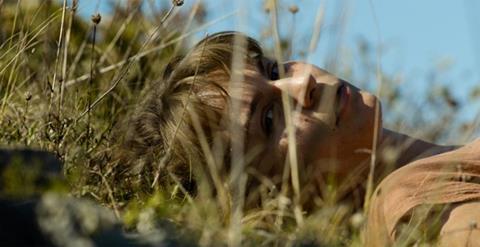 The win could have been anticipated as The High Sun is one of the best received Croatian productions in years, winning rave reviews upon its premiere in Cannes in May.
TheHigh Sun won seven prizes at Pula, including the critics award. It won the Grand Golden Arena for Best Festival Film, and the jury said it chose "the film that has the ability to reach out to the viewers with its message through the great articulated narrative structure and the original actors' performances."
The film also won: Golden Arena for Best Director for Dalibor Matanić; Golden Arena for Best Actress for Tihana Lazović; Golden Arena for Best Supporting Actress for Nives Ivanković; Golden Arena for Best Supporting Actor for Dado Ćosić; and Golden Arena for Best Costume Design for Ana Savić Gecan.
Croatian society of film critics also awarded The High Sun with its Octavian prize.
Director Dalibor Matanić said: "I am very happy for the Best Director award, however I am most happy about three awards that went to my actors in the film.
"Yesterday, the The High Sun was the triumph of the audience in the Arena, and today it is the triumph of jury."
Other prizes
In other prizes, the Golden Gate of Pula, voted by the audience, went to We Will Be The World Champions directed by Darko Bajić.
The Golden Arena for Best Feature Film in the International programme went to Next to Me, directed by Stevan Filipović (a special mention went to Koza).
The Diploma for Best Film in Neighbours and Friends programme went to Koza, directed by Ivan Ostrochovský.
The best film in the Student Programme was Moonless Summer by Stefan Ivančić.
Vuk Rumovic's No One's Child won best film and best director, and best actor for Denis Muric in Croatian Minority Co-Productoin section.
Best Croatian film Debutant was Helena Buljan in You Carry Me, and Josip Mlakic won best screenplay for Ungiven,
Pula offered two new programs this year, Neighbors and Friends and the Student Programme.
"The festival this year has benefitted from an improvement in quality in the Croatian feature section," says artistic board member Mike Downey, "and there is real quality in the documentary films.
"However, it is in the International sections and the Friends and Neighbours section that the festival has really hit the mark and got some form and is giving the festival, once very weak in these areas areas, a boost not only in world class films but the number of people filling our cinemas."