Two productions being introduced to buyers at Hong Kong Filmart.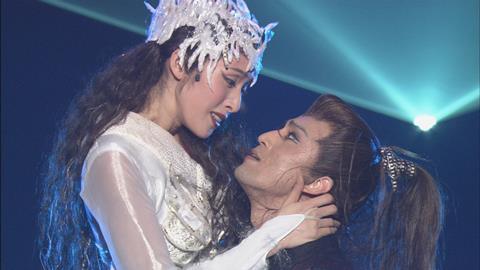 Japan's Village Inc. is launching sales on samurais-battling-demons story Asura and avenging samurai love story Midare Uguisu at Filmart.
The films are part of Geki Cine's portfolio which, motivated by fans who complained their star-powered stage plays' runs were too limited, started shooting the productions two times each with 20 HD cameras, and then doing post-production including sound mixing and special effects at Warner Brothers.
Hiroyuki Hata, director of International Operations at Village Inc. said: "The productions have much more work in them than your average independent film. For instance, top notch sound mixing by BAFTA winner Mike Prestwood Smith, who has worked on films such as Casino Royale and Mission: Impossible
Directed by Hidenori Inoue and written by Kazuki Nakashima (Kill La Kill), Asura stars Somegoro Ichikawa (Semishigure), Yuki Amami (Amalfi), Tsuyoshi Ihara (Thirteen Assassins).
Midare Uguisu as a film is in pre-production with Izumi Inamori, Arata Fukuta and Shunsuke Daito starring.
Village Inc. also has a market screening of Legacy Of Soma-Aonoran at Filmart.
The Warring States period action film, which premiered in Helsinki International Film Festival, stars Yuki Amami, Kenichi Matsuyama (Norwegian Wood, Death Note) and Taichi Saotome (Zatoichi).