IM Global and producers State Street Pictures of the Barbershop fame have commenced production on the romantic dramedy inspired by Barack and Michelle Obama's first date.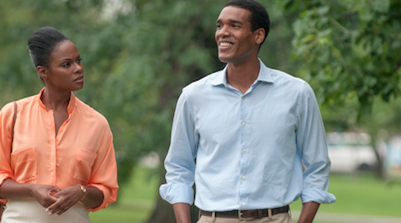 The story takes place in 1989 when law associate Obama played by Parker Sawyers wooed a lawyer called Michelle Robinson, played by Tika Sumpter.
The summer afternoon rendezvous, we are told, took the pair from the Art Institute Of Chicago to a screening of Spike Lee's Do The Right Thing to the site of their first kiss outside an ice cream parlour.
Richard Tanne makes his directorial debut from his own screenplay.
Bob Teitel, Sumpter and Tanne produce while IM Global's Stuart Ford, Matt Jackson, Glendon Palmer and Tracy Bing serve as executive producers.
IM Global introduced the project to international buyers in Cannes in May.