WTFilms has revealed the first footage from Patricio Valladares' upcoming horror film on the eve of Toronto.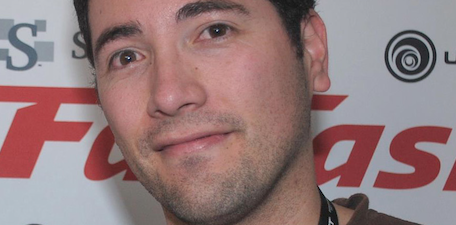 The Paris-based sales agent commences sales on Downhill in Toronto this week - one of four sales titles on its slate including Hyena Road, Yakuza Apocalypse and Zoom.
Downhill centres on a biking star and his girlfriend in Chile who discover a dying man who has contracted a mysterious virus. Bryce Draper and Natalie Burn star. Production took place in Chile and the film will be ready by 2016.
Chilean genre filmmaker Valladares directed Hidden In The Woods and the English-language remake, as well we Toro Loco among others.
"Downhill's premise is especially exciting as it takes two pro bike riders into the darkest secrets of the Chilean mountains," said Gregory Chambet of WTFilms.
"Part-sports movie, part-survival, part-splatterfest, Downhill is bound to surprise its audience. It contains all that people expect from this type of fillms: thrills, humour, sex and belly-bursting tentacles."
The WTFilms Toronto sales slate include Hyena Road, Takashi Miike's Midnight Madness selection Yakuza Apocalypse and Pedro Morelli's Zoom.
We fell in love with the script [Zoom] from day one and Pedro created some incredible cinema images," said Chambet.
Gael Garcia Bernal, Alison Pill, Jason Priestley, Tyler Labine and Michael Eklund star in the Canada-Brazil co-production from the producers of Enemy, Blindness and City Of God.