AFM offers a first glimpse of anticipated new titles.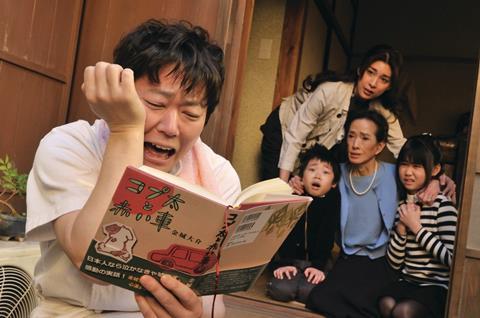 Nippon Television Network (NTV) will arrive at the AFM armed with two world premieres. Makoto Naganuma's children's adventure story A Tale Of Ululu's Wonderful Forest is set against the stunning scenery of Hokkaido in northern Japan. The tale follows a little girl and her brother who set out to return a wolf-like puppy to its natural habitat after a biologist threatens to take the rare creature away.

NTV will also unveil the long-awaited rock music drama Bandage. Directed by Takeshi Kobayashi and written by Shunji Iwai, the story chronicles the relationships of musicians struggling to succeed in Japan's ever-changing 1990s music scene. Jin Akanishi and Kie Kitano star.

NTV is also screening the world premiere of 'tearjerker comedy' No More Cry.Written by pop culture icon Kankuro Kudo and directed by Nobuo Mizuta, the story reunites two long-lost brothers abandoned at birth, played by Sadao Abe and rising star Eita.

Tokyo Broadcast System (TBS) will offer a taste of several titles in post-production. Buyers will have a sneak peek at animated feature film Professor Layton And The Eternal Diva, based on the 5.6 million-selling Nintendo DS puzzle-solving game. TBS also brings clips from Kazuaki Ue's culture-clash romantic comedy My Darling Is A Foreigner, starring Jonathan Sherr and Mao Inoue.