Australian producers are looking to team up with foreign partners to exploit the benefits of the country's co-production incentives. Sandy George reports.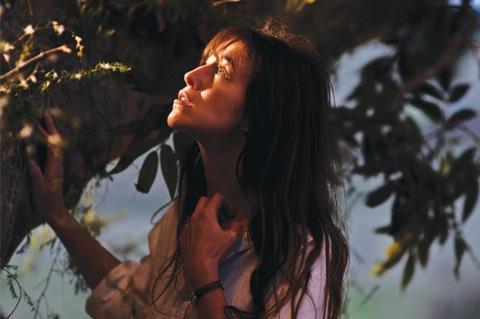 With money harder to source, smart Australian producers are looking to the territory's range of international co-production treaties as a way of financing their films. Setting up co-productions can be complex and costly but producers have a real incentive in that films with co-production status are automatically eligible for the 40% producer offset (PO).
Australia's favourite partner is the UK, which has teamed with it on seven of the 16 official co-productions that have gone into production in the last five years. The shared history, language and culture, and existing social and business links make co-productions a natural fit. Recent examples include The Boys Are Back, Bright Star and Triangle, all of which had significant UK elements. The UK's Tiger Aspect Pictures originated The Boys Are Back, which starred Clive Owen and was filmed in South Australia where director Scott Hicks is based; Jane Campion's Bright Star was filmed entirely in the UK; and Triangle was written and directed by British film-maker Christopher Smith and co-produced by Pictures in Paradise in Australia and Dan Films in the UK.
"The time is right to look more seriously and carefully at each other," says Jackie O'Sullivan, who lived in the UK before becoming Ausfilm chief late last year. She is organising a co-production forum in London on the eve of Cannes, aimed at marrying up more Australians and Brits. The initiative involves all of Australia's state and federal film agencies and the UK Film Council.
The PO forms part of UK producer Andy Paterson's financing plan for The Railway Man, an adaptation of the Eric Lomax book about a man who is forced to work on the Thailand-Burma railway in 1942 and then, 50 years later, meets the Japanese man who ­brutally tortured him. Paterson initially scouted Queensland locations eight years ago because some were a good match for the region of Thailand featured in the book. When the PO was introduced, Paterson realised it was time to return.
His creative partners on the film, which is currently being financed, are Queensland producer Chris Brown and UK director Anand Tucker, with whom he made Hilary And Jackie. "With distributors not pre-buying, it is incredibly difficult to finance quality films that audiences want to see, and where there is a natural reason to set a film in Australia the producer offset is extremely attractive," Paterson says.
An admirer of Australia's insistence that the PO is producers' equity, Paterson is also producing Burning Man, a drama that starts shooting in Australia in May and is building considerable buzz. The film is written and directed by Jonathan Teplitzky (Gettin' Square).
Partners worldwide
As well as working with the UK, Australia is working with other territories. In the last five years three official co-productions have been made with France, two each with Canada and Germany (one a three-way with China) and one each with China and Israel. Partnership arrangements also exist with Ireland, Italy, Singapore, New Zealand and, once the treaty is ratified, South Africa. Negotiations have begun with Denmark, India and Malaysia. (The co-production treaty with the UK is being renegotiated; it is understood a major discussion point is the use of non-UK and non-Australian directors.)
Screen Australia administers co-productions as well as the PO and is mulling over how to make its guidelines easier to meet. It may decide to be more flexible on writers' credits or to recognise the contribution of visual effects within the points system.
The agency recently invested in Russell Mulcahy's Australia-Singapore co-production Bait — in which a pack of tiger sharks hunt people trapped in a supermarket after a tsunami — but is adamant it is unable to invest more resources into co-production.
In the last 12 months Screen Australia has also exhibited wariness about financing too many films with foreign directors. The requirement for reciprocity and balance written into the treaties, and the need for films to locate themselves in Australia to take full advantage of the 40% producer offset, is something that may cause problems.
Producer Cathy Overett, Queensland chapter head of the Screen ­Producers Association of Australia, takes the approach that Australia's financial support for co-production is coming through tax rebates via the PO, rather than Screen Australia, and this idea has to be marketed to overseas funding agencies.
She believes Australian producers also need some re-education. "Europeans know how to use co-production but Australians are still learning to think outside the way they've always done things and to master the art," she says. "The offset was given to us so we could make films without Screen Australia. Producers have to be much more commercially minded."
Case study
The Tree
(Aus-Fr)
Charlotte Gainsbourg stars in this drama about a mother and daughter dealing with the sudden death of the man in their lives. Morgana Davies plays Simone, an eight-year-old who is convinced her father's spirit lives in the high branches of a massive tree.
Perth-based producer Sue Taylor optioned the book Our Father Who Art In The Tree by UK-based Australian author Judy Pascoe about five years ago and set to work adapting it. Not long afterwards Taylor was approached by French producer Yael Fogiel of Les Films du Poisson and an official co-production was born. French writer-director Julie Bertuccelli, who won the Critics' Week Grand Prize at Cannes in 2004 and a César for best first film with Since Otar Left, is the third key member of the partnership.
When her husband died during development it became a much more personal story for Bertuccelli, whose key themes are the strength of the imagination and life's power to heal. With the financing environment shifting beneath them, raising the money for the film was not easy, but was eventually provided by Taylor Media, Les Films du Poisson, Screen Australia, Screen Queensland, Canal Plus and Arte. Cameras rolled last August in South East Queensland.
Contact Memento Films Int'l
(33) 1 53 34 90 20
Case Study
The Last Dragon
(Aus-China)
The first film under the co-production treaty that came into force between Australia and China in 2008, The Last Dragon is a family adventure directed by Mario Andreacchio and starring Sam Neill and Chinese superstar Wang Ji. Currently in post in Adelaide, the film shot in China last year and was set up as a co-production between Andreacchio's Adelaide Motion Picture Company (AMPCO) Films and Zhejiang Hengdian Films Production Company. AMPCO signed a three-picture deal with Hengdian Film Studios in October 2008 and the two companies are co-financing The Last Dragon, which is the first film under that deal. "It was very challenging because there are a lot of gaps between ­Australia and China on a cultural, language, business and political level, and also in regard to the film-making process," says Andreacchio, who produced the film with Liu Zhijiang.
He notes that all projects need approval from two Chinese authorities and says the only way to work with the country is to ­embrace its rules. "Working creatively with China did not restrict us but significantly enhanced the production," he says. "Co-production is a co-creative collaboration and you have to co-develop from the outset."
Contact Fries Films Group
(1) 818 888 3052
Case Study
Oranges And Sunshine
(Aus-UK)
Oranges And Sunshine tells the story of UK social worker Margaret Humphreys, who in 1987 uncovered the shocking truth that thousands of UK children had been forcibly relocated to Australia in the past to live in institutions and work on farms. Directed by Jim Loach, the film stars Emily Watson, Hugo Weaving and David Wenham. "I hope people are moved by what one ordinary woman can do," says UK producer Camilla Bray. "It's Erin Brockovich — with fewer mini-skirts."
The introduction of the PO in 2007, as the project was being set up, was "uncannily good timing", notes Bray. But the global financial crisis forced her and producing partners Emile Sherman and Iain Canning on an "insane financing journey". Produced by the UK's Sixteen Films and Australia's
See-Saw Films, the film's backers include Screen Australia, a private UK investor procured by Ingenious, Screen NSW, the South Australian Film Corporation and UK regional agency EM Media as well as UK tax credits and pre-sales. Fulcrum Media Finance provided cash flow and gap. "The expenditure, investment and cultural points all had to be the same percentage and we pushed as much as we could towards Australia to maximise the PO," says Bray. "With 60% of the investment from Australia, we had to have 60% of the talent from there, yet the writer, director and star were all English. This meant Jim having an entirely new team [for the Australian shoot]."
Contact Icon Entertainment International
(44) 208 492 6300