This year's Hong Kong International Film Festival has a strong emphasis on local cinema.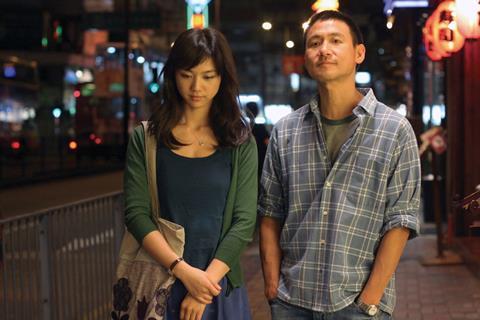 For the sixth year running, Filmart and HAF are part of Hong Kong Entertainment Expo, a concurrent gathering of nine film and entertainment industry-related events, including the Asian Film Awards, the Hong Kong Film Awards and the Hong Kong International Film Festival (HKIFF).
This year's HKIFF (March 21-April 6) has a strong emphasis on Hong Kong cinema, reflecting the recent renaissance in local film.
Four films from local directors will bookend the festival ­ Ivy Ho's Crossing Hennessy (pictured) and Clara Law's Like A Dream will screen as the opening films, while gay love story Amphetamine (pictured), from indie film-maker Scud, and Heiward Mak's romantic comedy Ex will close the event.
HKIFF will also feature gala screenings of mainland director Wang Quan'an's Apart Together, which opened the Berlinale; Doze Niu's gangster drama Monga, a huge hit in the director's native Taiwan; Jean-Pierre Jeunet's Micmacs (pictured); and a newly restored version of Fritz Lang's Metropolis, with the original score performed live by the Hong Kong Sinfonietta.
The festival will also feature a Bruce Lee retrospective to mark the 70th anniversary of the late star's birth, screening nine of his films. Tony Leung Ka-fai (The Lover, Double Vision) will head the jury for the 4th Asian Film Awards (AFA), while Zhang Yimou will be presented with an award for outstanding contribution to Asian cinema. The AFAs are also introducing a new category, the best costume designer award, to be presented by Donatella Versace.
Over at Hong Kong's digital hub Cyberport, the Digital Entertainment Leadership Forum (DELF) will feature speakers such as Weta Workshop CEO Richard Taylor and Laurin Herr, co-founder of digital cinema network CineGrid.