In the acclaimed Mudbound, Carey Mulligan plays a 1940s farmer's wife who tackles prejudice in the Mississippi Delta when she bonds with her black tenant neighbour.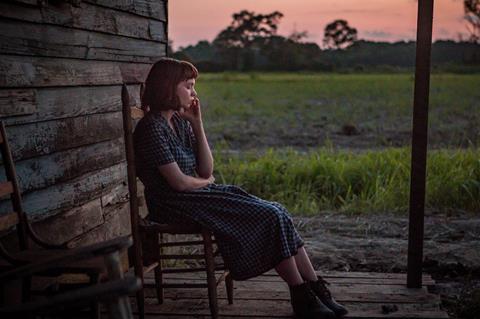 "I don't think I've ever seen a picture of a black man fighting in the Second World War," says Carey Mulligan, who plays Laura McAllan in director Dee Rees's adaptation of Hillary Jordan's 2008 novel Mudbound, set before and after the hostilities in the 1940s.
The 32-year-old UK actress is concerned about how the wartime effort of African-Americans has been downplayed in visual images of the conflict. It is a situation she hopes Mudbound will address, as it shows how US families of all races made sacrifices for their country.
Mudbound also shows how these American black men, who were willing to sacrifice their lives for their country, were treated as second-class citizens on their return home. The actress, who won a Bafta and was Oscar-nominated for her turn as a teenage schoolgirl in An Education (2009), was shocked as she learned more about this torrid part of history: "I couldn't imagine these people coming home to a society where they are treated like dirt. It was so shocking."
As part of Mulligan's preparation, director Rees shared photographs from the era with Mulligan. "I saw this image of a woman — it was from the 1940s, she had this really short fringe and looked so awkward and I thought that is totally who Laura is," says Mulligan. "So I cut this awful fringe."
In the drama, 31-year-old virgin Laura receives a surprise marriage proposal from Henry (Jason Clarke). Her 'yes' seems to be about acquiescence as much as love. The newlyweds move to a farm on the Mississippi Delta at a time when US troops are fighting overseas. They share common ground with a black tenant family who till their land, and also have a family member fighting the Nazis.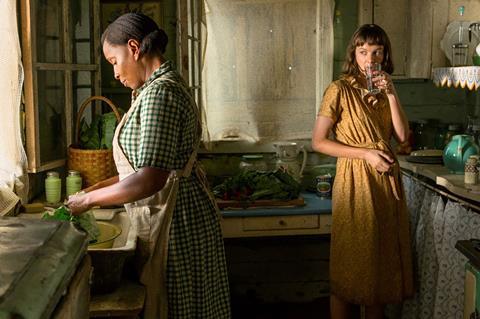 The actress and director talked about the social hierarchy of the time, from the perspective of race, class and generations. Mulligan sees Laura as a well-meaning woman who is troubled: "She grasps onto motherhood to be the thing that can save her, but she's not quite sure who she is. Moving to the farm is the making of her, and the breaking of her at the same time."
The questioning of Laura's own beliefs and position in society comes about through her kinship with brother-in-law Jamie (Garrett Hedlund) and her friendship with black neighbour Florence (Mary J Blige). The bonding of the women was important for Mulligan to get into character and in helping her deliver a powerful performance.
"The conversations between Dee and I were really about how these two women in the landscape of the 1940s come together despite everything and everyone telling them to despise each other," she says. "They were bonded by motherhood and sisterhood and that was really interesting as it almost feels like Laura wants to fight those feelings and values that have been built into her since year dot."
The independently financed Mudbound— which Netflix acquired following its well-received Sundance premiere in January — was shot in New Orleans and Louisiana. And while the mud was something the actress was accustomed to, having spent most of her childhood in the UK, the summer temperatures offered unique challenges.
"It was boiling and we were getting eaten alive by mosquitos and we were constantly shut down by thunderstorms. We looked like crap and were dripping in sweat and it all plays out in the film."
Future projects
Rees and Mulligan will reunite next year when production begins on An Uncivil War, in which the actress will play feminist pioneer Gloria Steinem, about the fight to get equal rights enshrined on the statute book in the early 1970s in the US.
After shooting Mudbound, which debuted on Netflix on November 17 and received awards-qualifying theatrical runs in select cinemas in the US and UK, Mulligan returned to London to star in Collateral, a four-part BBC TV series in which she plays a police detective. There are echoes of Olivia Colman in The Night Manager as Mulligan was pregnant with her second child during production. "Because I was pregnant at the time, I'm now pregnant in the piece, which is great," says the actress.
For Mulligan, being pregnant was far from the greatest challenge to overcome. "I thought, 'No one is going to buy me as a police officer, it's ridiculous, I'm 12,' and then I had to remind myself that I'm not," she says. "It was interesting, playing someone who is in a position of authority like that, it's quite odd. You have to almost convince yourself first before you can convince an audience. I remember the first time I flashed my badge, I felt such a moron."
Collateral follows four days that unfold after the seemingly random death of a pizza delivery guy. SJ Clarkson (Bad Girls) has directed each of the hour-long episodes, with the 'state of the nation' script penned by David Hare, his first original drama for the BBC. Hare also wrote the stage play Skylight: in a revival that played in London's West End before transferring to Broadway in 2015, Mulligan was nominated for a Tony award for her turn as schoolteacher Kyra Hollis. In February, Mulligan will be back on stage in Girls And Boys, a new play by Dennis Kelly at the Royal Court theatre.
Also due out is Paul Dano's directorial debut, Wildlife, based on the novel by Richard Ford, in which Jake Gyllenhaal and Mulligan play parents of a 14-year-old boy, and over the space of a week their life goes awry when Mulligan's character goes through an early midlife crisis. "She has a panic about the situation that she's in and she just does the craziest shit. It's really fun."