Larry Yang talks about how he adapted a rural Chinese story set in the 1980s for contemporary audiences in China and overseas.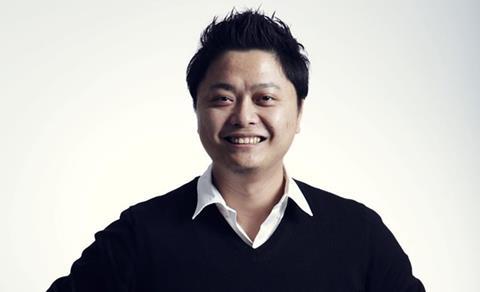 Set in a remote village in China's Shanxi province, Larry Yang's Mountain Cry tells the story of a young, mute widow and her slowly evolving
relationship with a man who is tasked with looking after her and her two children after her abusive husband dies.
Yang's script, based on a short novel by Ge Shuiping, was picked up by Village Roadshow Pictures Asia (VRPA) when it was selected for the project pitches at Beijing International Film Festival in 2014. VRPA's Ellen Eliasoph produced the film with Victoria Hon of Beijing-based Hairun Pictures.
"It's about a mute girl who is independent in her thinking but completely trapped, not just in language, but in this remote mountain village where she is treated as a foreigner," says Yang, who lived in New York as a teenager and studied film-making at Beijing Film Academy and Edinburgh University.
"The story touched me and echoed my own situation as I was also feeling like an outsider when I moved back to China in 2004 and was
struggling to find my own voice."
Lang Yueting and Wang Ziyi, who both previously appeared in Johnnie To's Office and Blind Detective, head the cast of the film. Yang says he wanted to work with Lang because her background in theatre and music enables her to express a wide range of emotions without using dialogue: "She has a rhythm and inner elegance that was perfect for this role."
Although the story is set in the 1980s, Yang says he was keen to make it relevant for young Chinese audiences. He also wanted to deliver a
different take on the 'nongcun pian' or village film genre that has a long tradition in China.
"Young people nowadays carry a heavy burden ‹ their voices are not heard and they are forced to satisfy a lot of expectations," says Yang. "I think when they watch this movie, they will relate to the main characters' struggles as young people facing up to unreasonable prejudice and beginning to understand responsibility and love."
Mountain Cry received its world premiere as the closing film of this year's Busan International Film Festival, after which Fortissimo Films
sold it to Hark & Company for Japanese distribution.