The Danish-Palestinian film-maker was inspired by dark days — with echoes of the Dogme movement — for his latest film Al Medina.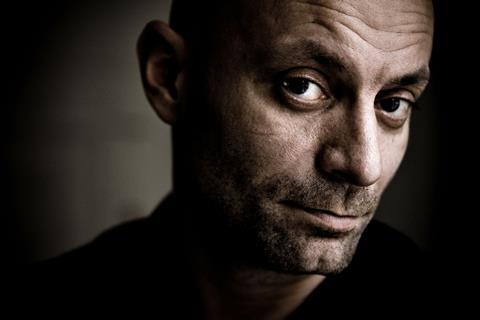 Born of a Danish mother and a Palestinian father, former photographer Omar Shargawi was raised in Copenhagen. Appropriately enough, Al Medina, his provocative new film that examines the limits of man's faith when facing the extremities of human endurance, echoes the Danish Dogme-style of drama. Autobiographical elements also proved crucial to the story.
"Some years ago I had an experience that made me lose all hope and faith in life. This dark period was the key to my story. I wish for no man to fall into this trap, though I know this is what many people do," says Shargawi, who previously directed Go With Peace Jamil, which won a Tiger award at Rotterdam, and award-winning documentaries My Father From Haifa and evolution.
"The ultimate test in life is to be lost in the dark with nothing to hold on to," he adds. "Still there might be light at the end of the tunnel. There might be something bigger than ourselves that adjusts the balance and brings us back to life —even when we're lost."
The screenplay was originally conceived as an Egyptian story but then switched to the story of a man — played by Shargawi himself — who returns with his pregnant Danish wife to his Arab birthplace only to end up in prison after being unintentionally responsible for the death of a beggar boy.
"The film's journey is a script in of itself," says Shargawi. "I can mention some key words that almost put the film, that was originally supposed to be shot in Cairo, in the grave — a revolution, a coup d'état and the death of my father. Blessings came when we moved the production to Jordan — only having a bit more than a month to prepare everything and adjusting everything to Amman instead of Cairo."
Financial support for the film, which is screening at DIFF as a world premiere in Dubai's Muhr feature competition, came through the Danish Film Institute and Danish national television, with Nordisk Film Production serving as executive producer. Dubai's Enjaaz also contributed as did the Arab Fund for Arts and Culture. Instrumental, too, was Jordanian producer Rula Nasser.