On the eve of the fifth International Film Festival Of Panama, the festival director and film-maker talks about how the event is evolving into a central American and Caribbean hub.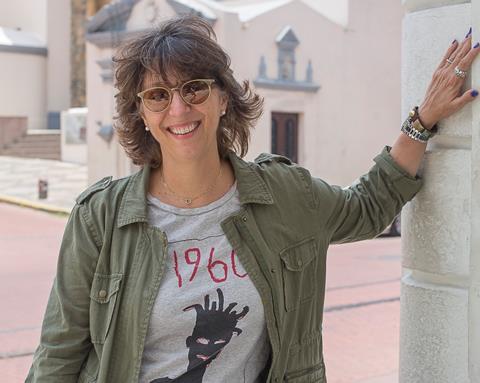 Backed by the government, private sector and donors, IFF Panama runs from April 7-13 and features a work-in-progress section as well as regional cinema and favourites from the global cicuit.
The festival opens with Paddy Breathnach's Ireland-Cuba drama Viva. Special guests over the six days are expected to include the president of Panama, while Italian film icon Lucia Bosé will be guest of honour and is the subject of a small retrospective. For full details click here.
How did you get involved with the festival?
I was co-director the first year. The first director was [Canadian expat] Henk van der Kolk, one of the founders of the Toronto International Film Festival (TIFF). Diana Sánchez is the head programmer for Ibero-American cinema at TIFF – she is our artistic director. The team has done a flawless job. People are beginning to come from other parts of the Americas. They're hearing about the films and the workshops and the type of guests we have.
Did you expect to become the head honcho?
I am a filmmaker and never saw myself directing a festival, but in the first year everybody decided it would be best that [given the] government support, it would be better served by being run by a Panamanian. Henk became an advisor to the board.
Who do you want for the festival?
The vision that I have for this festival is very congruent with what Panama is, which is a meeting point, a place where people launch careers, businesses.
How has it evolved in five years?
This festival is becoming a platform for cinema for the region – central America and the Caribbean. This is a cinema that's becoming very interesting and [showing] incredible creativity and artistic strength. Panama is so easy to get to and it's becoming a place where films can get exposed. We're bringing international press and guests from all over the world. We're serving a need and that's extremely important to us… We're bringing film-makers from India, Israel, Spain, the Americas…
And there's a prominent showcase of local films. How does that help Panamanian film-makers?
[The festival has] been an incredible platform for the local film-makers – that's the first priority. We have seven films in this festival – six features and one short documentary by an award-winning film-maker. The moment your country puts you on a platform begins a process [whereby] you get accepted around the world on the festival circuit.

Tell us about the market side of things
The whole market part of the festival is happening organically. We're bringing distributors, sales agents… but it's still a very small festival. Co-productions have been birthed here. Since there's no juried competition except for Primera Mirada (First Look section), film-makers are relaxed and connect and it's a very intimate environment where projects arise.
Which other sections have fostered careers?
We just started a work-in-progress section for central America and Caribbean film-makers. Last year it was won by a Guatemalan film-maker [Julio Hernández Cordón] whose film was called I Promise You Anarchy. The funds we have given him helped him finish it and it screened in Locarno, TIFF and Cannes and it got distributed here. That was very exciting for us. Other festivals are taking notice that films in our Primera Mirada section are films of quality. The film that wins Primera Mirada will go to the Cannes Marché.

What's new this year?
Our main venue is Teatro Balboa, one of the last bastions of the history between Panama and the US. It's an art deco theatre with 1,000 seats that hasn't shown a film since the 1960s. There's nothing like it in Panama and we're opening there. Our usual venue, The National Theatre [which is being restored], is where we used to stage our opening nights and it has 400 seats. We've added digital projection and great sound [to Teatro Balboa] and we're going to have films there the entire week.