EXCLUSIVE: James Franco drama I Am Michael to open LGBT festival; BFI London Film Festival 2015 dates revealed.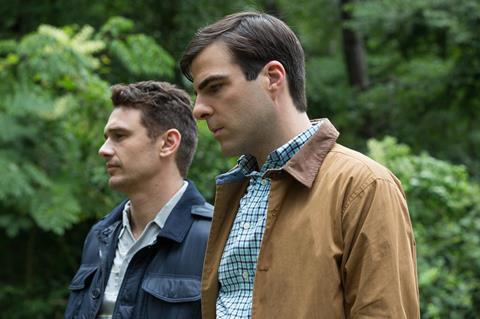 James Franco drama I Am Michael is to open the London LGBT Film Festival BFI Flare (March 19-29).
Franco and Zachary Quinto star in director Justin Kelly's drama, executive produced by Gus Van Sant, which tells the real-life story of Michael Glatze, formerly a leading US journalist for prominent gay magazine XY, who renounces his homosexuality, turns to Christian ministery and becomes an outpspoken opponent of homosexuality.
This year's festival will also run a new pilot mentorship programme for emerging LGBT filmmakers.
Screen can also reveal dates for the 2015 edition of the London Film Festival, which will run between October 7-18.
Last year's festival roped in 163,000 festival-goers, an increase of 7.5% on the previous year.