ACTOR: At 22, Jamie Blackley says he is "still nervous, still hungry and learning as I go".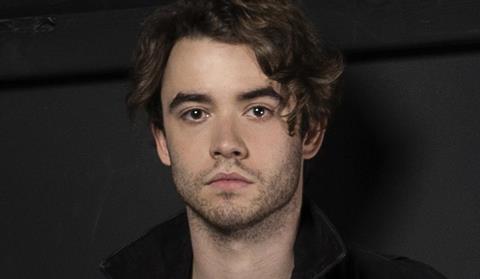 The south London native is waiting for his first studio lead to be released — opposite Chloe Grace Moretz in an adaptation of the bestselling young adult novel If I Stay, set for an August release through Warner Bros/MGM.
It is Blackley's second leading role, however, following on from the indie Uwantme2killhim? and some plum supporting parts in And While We Were Here and The Fifth Estate.
Born in the Isle of Man, Blackley moved to Bromley, south London, as an infant and attended Sylvia Young Theatre School for six years.
"I was a kid who wanted to be in show business," he recalls. "I didn't know what area, all I knew was that I really enjoyed it."
Although he planned to go on to drama school, Blackley got his first job at the age of 17 "and I just rolled with it". He knows, though, that "there are periods where you're not in work and it's tough. Two years ago I was going through my room trying desperately to find anything to sell on eBay."
With indie feature Kids In Love also shot and awaiting release, that's clearly no longer the case.
"I want to create longevity and in order to do that I have to be careful," says Blackley. "I'm in it to do work that I would enjoy watching. I'm not looking for an overnight thing that puts me in a magazine."
Contact Kirk Whelan-Foran, United Agents kwhelan-foran@unitedagents.co.uk