Prize comes with access to Wellcome Trust's scientists and research, plus £30,000.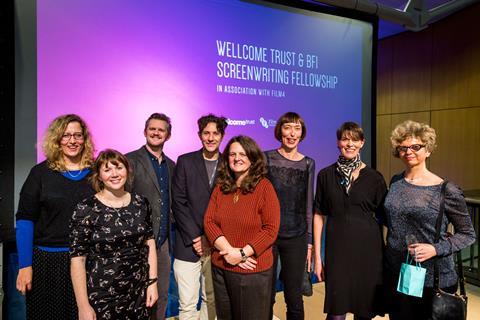 Under The Skin director Jonathan Glazer has been named as the winner of this year's Wellcome Trust and BFI Screenwriting Fellowship, in association with Film4.
He receives £30,000 and access to the Wellcome Trust's scientists, labs, and research across all aspects of biomedical science.
Glazer said he planned to "think freely without obligatoin or fear and see what comes of it."
The committee for the Fellowship considered more than 100 nominations.
Last year's Fellow, Clio Barnard, said the experience had been a "mind-blowing and mind-expanding opportunity."
The Wellcome Trust, BFI and Film4 came together to launch the initiative in 2013 with "hopes to nurture enquring minds and unique voices to bring the worlds of film and science closer together."
The Fellowship is open-ended and Glazer will be allowed to immerse himself in the world of the Wellcome Trust's work to explore themes about science and medicine.
Clare Matterson, director of strategy at the Wellcome Trust, said Glazer's award was "a key moment in this person's life that can make a difference."
Glazer was announced as this year's recipient at a reception tonight at the Wellcome Trust in London, with several hundred industry attendees in attendance, drinking Freudian-themed cocktails and participating in "art-science interactions."