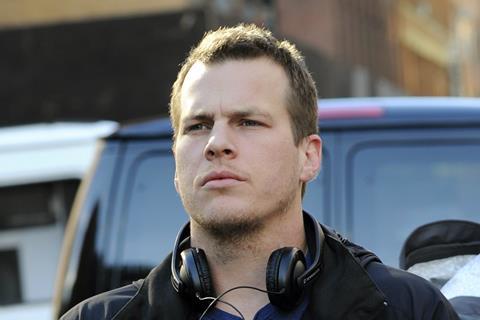 The Visual Effects Society (VES) is giving its Visionary Award to writer-director-producer and Westworld co-creator Jonathan Nolan.
The award - which the VES said honours Nolan's "inspired vision and distinctive ability to harness craft and technology in creating mysterious new worlds that transport and transfix audiences" - will be presented at the seventeenth annual VES Awards ceremony on February 5 in Los Angeles.
Previous winners of the award from the effects industry's professional global honorary society include Marvel Studios executive Victoria Alonso, J J Abrams, Alfonso Cuarón, Ang Lee and Jonathan Nolan's brother Christopher Nolan.
Jonathan Nolan, who heads production company Kilter Films with his wife and fellow Westworld co-creator Lisa Joy, also created broadcast drama series Person Of Interest.
In the feature world, he got a best original screenplay Oscar nomination, shared with his brother, for Memento, which was based on his short story Memento Mori. He and his brother also wrote the scripts for The Prestige, The Dark Knight, The Dark Knight Rises and Interstellar.
VES board chair Mike Chambers commented: "Jonathan Nolan has been at the forefront in utilising visual effects to tell remarkable, highly nuanced stories that change the way we think about what is possible to achieve. Jonathan has an innate sense of how to use visual effects intelligently to bring his creative visions to life. As a major force in film and television, he has written, produced, directed and contributed to some of the most compelling and unforgettable narratives in filmed entertainment. We are proud to honour Jonathan, a true innovator, with the VES Visionary Award."