PRODUCTION DESIGNER: At its best, production design feels 'real', the world presented onscreen convincing and believable, no matter where it might be.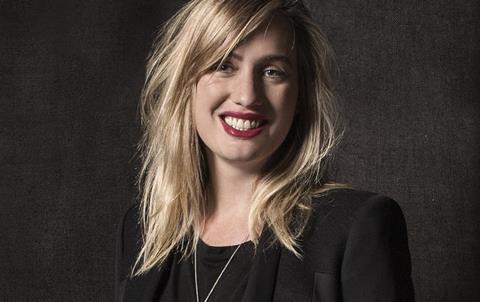 Laura Tarrant-Brown did just that with Mahalia Belo's 2012 short Volume, creating a crafted world that was also natural, as opposed to the stylised Bafta-nominated short Keeping Up With The Jonesesin 2013.
This versatile designer has not stopped working since graduating from the NFTS, with two features being offered immediately (the low-budget Love Me Do and Destiny Ekaragha's Gone Too Far) followed this year by the Goa-set Jet Trash. Tarrant-Brown is currently working on Adam Randall's futuristic iBoy.
Unusually for a production designer, Tarrant-Brown doesn't come from an architectural or theatre background, having studied fashion, communication and promotion at Central Saint Martins and then working as an art director at an ad agency and a fashion magazine.
"But I was always interested in set design and the creation of worlds," she says. "Getting to the NFTS was a big challenge for me in that we had to submit plans and elevations for the interview and that was a first."
Aged 30, London-born Tarrant-Brown says: "The chance to make a new world is always fascinating, but that's not what I'm after — it's how the director approaches the character and where they want to take it.
"I wouldn't want to do something that was visually interesting if it didn't have something going on narratively."
Contact Laura Tarrant-Brown laura@lauratarrantbrown.com