Swiss filmmakers' activities at home and abroad are to be given a welcome boost by the introduction of new financial instrument - the Film Standort Schweiz (FiSS) – and a new government decree for international cooperation.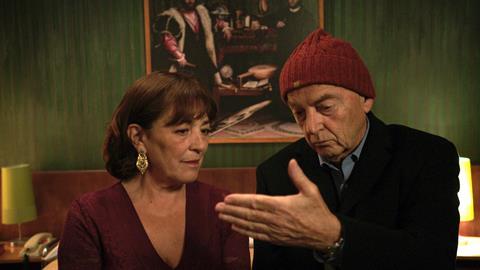 This news comes 18 months after Switzerland was forced to exit the European Union's Creative Europe programme after its immigration referendum in February 2014 and reconfirms plans already announced a year ago.
Speaking at the Locarno Film Festival yesterday, Federal Councillor and Interior Minister Alain Berset revealed that $27.5m (CHF27m) would be made available over five years from 2016 for the FiSS scheme to support the shoots and post-production of Swiss films in Switzerland as well as co-productions by Swiss producers of foreign projects shooting there.
Inspired by Germany's DFFF and Austria's FISA incentive schemes, FiSS will have a $6.6m (CHF6m) annual budget, although only $3.3m (CHF3m) will be available in 2016 as the scheme is not expected to start operating until July 1 next year.
Stopgap
The new decree on international cooperation will take over in January from the temporary compensatory measures which had been introduced as a stopgap to help Swiss professionals threatened with being shut out of the Creative Europe's MEDIA sub-programme.
Until now, the Federal Office of Culture (BAK) had made around $5.1m (CHF5m) available for measures in the areas of project development, film distribution, training programmes, film festivals and market access.
This commitment will now be extended to include slate funding and support for the promotion of Swiss films at foreign film festivals.
"The exchange with Europe is important and fruitful for the Swiss film scene," Berset said, "because the Swiss cinema can develop further in contact with its neighbours."
Oscar hope for Baier's La Vanité
Lionel Baier's La Vanité is one of the Swiss films shortlisted for consideration as the national entry for next year's Foreign Language Film Oscar.
The euthanasia comedy had its world premiere in the alternative ACID sidebar in Cannes in May and will be shown on the Piazza Grande in Locarno on August 13.
A jury of representatives from the Swiss film industry including producer PC Fueter, Ivan Madeo, producer of the Locarno Competition film Heimatland, producer-director Christian Frei, and actress Heidi Maria Glössner, will decide on the film to represent Switzerland from the following line-up:
Chrieg, Simon Jaquemet
Pause, Mathieu Urfer
L'oasis des mendiants, Janine Waeber, Carole Pirker
Dora oder die sexuellen Neurosen unserer Eltern, Stina Werenfels
Iraqi Odyssey, Samir
La vanité, Lionel Baier
Bouboule, Bruno Deville.
BAK director Isabelle Chassot will announce the jury's decision on August 27 during the open-air cinema programme at the Delémont Castle.
All seven films will then be shown during the Delémont-Hollywood Festival from September 7-11.