Diminishing screen sizes and closure of a key venue led to 4% dip in numbers, festival director Clare Stewart tells ScreenDaily.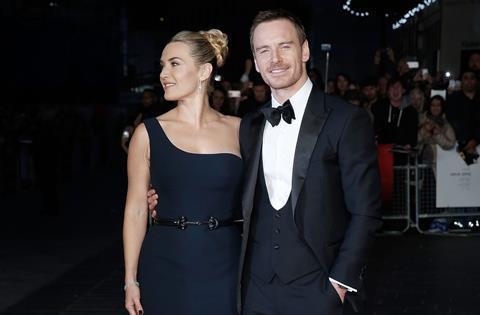 The BFI London Film Festival has recorded attendance of 157,000 across film screenings and events and an additional UK-wide audience of more than 10,000 for its 59th edition, which closed last night with Danny Boyle's Steve Jobs.
The festival, which ran Oct 7-18, could not match last year's record-breaking attendance of 163,300, plus 12,000 UK-wide.
However, festival director Clare Stewart told ScreenDaily that a number of factors had led to this 4% drop in numbers, including the closure of a key venue and diminishing screen sizes.
"The challenge for us with attendance this year was losing Odeon West End, which is now being developed as a luxury hotel," said Stewart, who has helped grow numbers at the LFF since taking charge of the festival in 2012.
"This venue generated 23% of our attendance in our record-breaking 2014 results. Whilst we have been able to adjust against that loss with great new venue partnerships with Picturehouse Central and Cineworld Haymarket as well as matinee screenings in Odeon Leicester Square, the disappearance of two significant houses - an 814 seater and 489 seater - will continue to prove a challenge for the Festival going forward.
"With diminishing screen sizes an ongoing issue and in a busy cultural capital like London where non-cinema theatre spaces are in high demand, the Festival will be seeking solutions as to how we grow capacity to accommodate demand going forward and into our 60th edition in 2016."
This year's LFF screened a total 238 fiction and documentary features (down from 248 in 2014), including 16 world premieres, eight international premieres, 40 European premieres and 11 archive films including five restoration world premieres. The line-up also included 182 live action and animated shorts.
Stewart added: "We are thrilled with the results of this year's Festival and the depth and breadth of its reach not only in terms of the quality of programme and visiting filmmakers and the responsiveness of audiences, but also the impact of our 'strong woman' messaging and our new LFF Connects series."
Year of the strong woman
LFF 2015 was branded "the year of the strong woman" and opened with Sarah Gavron's period, political drama Suffragette, which saw feminist protesters storm the red carpet.
More than 10,000 people across the UK attended simultaneous screenings of Suffragette and Steve Jobs, and the opening night red carpet event was live streamed online, recording more than 6,000 viewers.
A total 743 directors and filmmakers presented their work across the LFF programme, over half of which came from international territories, including Lenny Abrahamson, Hany Abu-Assad, Danny Boyle, Scott Cooper, Jonás Cuarón, Cary Fukanaga, Luca Guadagnino, Todd Haynes, Yorgos Lanthimos, László Nemes, Johnnie To and Ben Wheatley among others.
This year's Surprise Film was animation Anomalisa from co-directors Duke Johnson and Charlie Kaufman who attended an audience Q+A with actor David Thewlis.
Awards
The LFF's annual awards were won by Athina Rachel Tsangari's Chevalier, Robert Eggers' The Witch, Jennifer Peedom's Sherpa and short film An Old Dog's Diary by Shai Heredia and Shumona.
In a year when the Festival focused attention on women in film, three of the four awards comprising the LFF competition sections were won by films directed by women while Oscar-winning actress Cate Blanchett was honoured with the BFI Fellowship. [Full report here]
US actress Geena Davis delivered the keynote address at the Global Symposium on Gender in Media, hosted by the LFF in collaboration with the Geena Davis Institute on Gender in Media and Women in Film and Television (WFTV). [Full report here]
Screen Talks were delivered by directors, actors and industry professionals including Walter Salles & Jia Zhangke, Saoirse Ronan, Laura Rosenthal, Todd Haynes and Paolo Sorrentino.
This year's new LFF Connects series - talks exploring the future of film and how film engages with other creative industries - included Christopher Nolan and Tacita Dean, Guy Maddin, Louis Theroux with Simon Chinn, Chris Milk, Alistair Hope and Laurie Anderson.