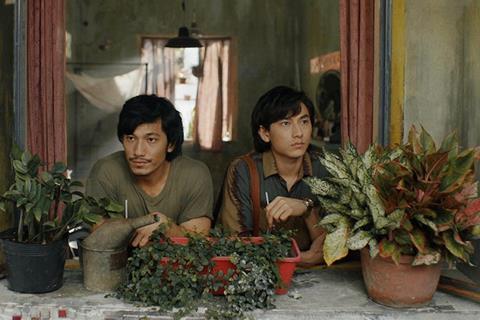 Long-running LGBTQ+ film festival Frameline has postponed its June event until later in the year due to the coronavirus pandemic.
Frameline44 San Francisco International LGBTQ+ Film Festival was set to run from June 18-28 and executive director James Woolley said on Tuesday (31) the event was being pushed to autumn.
Woolley added that Frameline will expand its film offerings throughout the year and was working on "innovative opportunities" to celebrate LGBTQ+ Pride Month in June.
Frameline has launched the Frameline2020 Fund, with the goal of raising $250,000 to support staff and programming at a time when coronavirus has decimated high revenue projections for March and the coming months.
"Since its inception in 1977, Frameline has welcomed audiences to celebrate the power of queer cinema alongside Pride celebrations in the month of June," said Woolley.
"While Pride month remains the spiritual home of the festival, we look forward to bringing the community together at a later date, to connect with the most vibrant and diverse LGBTQ+ storytellers in film. The safety of our beloved audience, staff, filmmakers and community partners must come first."
Pictured is Song Lang, Leon Le's Frameline43 AT&T Audience Award best feature winner from 2019.