SCREEN SUBSCRIBERS: On demand in demand; The impact of Netflix in Australia; Asia's VOD players.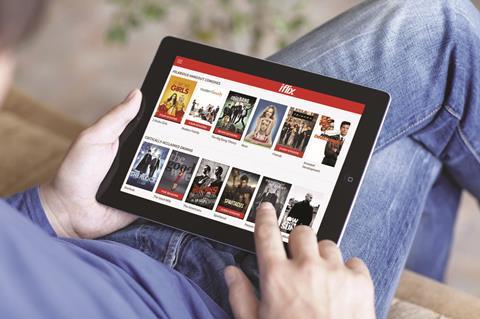 On demand in demand
Western streaming giants are dipping their toes into the Asia market, but will they be able to negotiate different cultural tastes, piracy and local competitors to win over audiences?
"Scripted comedies and dramas have great potential to develop loyal followings"
Mark Britt, iFlix
While Europe is bracing itself against the impact of Netflix — with naysayers predicting the end of European cinema as we know it — the reaction to the subscription video-on-demand (SVoD) giant across Asia Pacific has ranged from a hesitant welcome to indifference. Although Netflix has announced plans to launch in most major territories in the region, it's rare to hear portents of doom.
The big exception is Australia, where Netflix first planted its flag in the region, launching in March this year. Despite a barrage of local competitors, Netflix had reportedly already signed up 400,000 households by June, and at least one local VoD competitor has since folded as a result.
In sharp contrast, when both Netflix and Amazon Prime Video launched in Japan in September, there was talk about the huge challenges the SVoD giants would face, rather than their potential to disrupt current business practices or dominate the market. Everyone remembers that their US streaming rival Hulu has already had a crack at Japan, launching there in 2011, but sold its operations to local broadcaster Nippon Television (NTV) in early 2014 when it failed to gain traction.
To be fair, Japan is unlike any other market in Asia, or indeed the world, in that it's incredibly tech-savvy and charmingly old-fashioned at the same time. One of the last bastions of a physical DVD market, Japan is also a territory where audiences happily tune in to free-to-air broadcasters and pay-TV has a less than 30% market share. Audiences do consume films and TV shows on their smartphones, but this is usually bundled with telco subscriptions from the major providers — NTT Docomo, SoftBank and KDDI — so they're not in the habit of paying for content online.
Netflix has been smart in partnering with SoftBank, which will sell Net­flix subscriptions to its 37 million mobile customers, while Amazon already has a user base in Japan after a decade of ecommerce operations. But the challenge both companies face in this market is the strength of local content. Local films had a 58% share of the Japanese market in 2014, while foreign TV shows such as House Of Cards and Orange Is The New Black are relegated to niche cable channels.
Amazon says it will carry local content but hasn't revealed much about its plans, while Netflix has tied up with local producers such as Fuji TV, Polygon Pictures and Yoshimoto Kogyo, and announced its first Japanese original production — an adaptation of Naoki Matayoshi's novel Hibana.
"We spend the first year working on getting the market right for consumers by understanding their needs and adjusting accordingly," said a Netflix spokesperson when asked about the company's content mix in Japan. "We have interesting Japanese content in our pipeline. We are feeling pretty good but we know we have a long road ahead."
Local partners
Netflix plans to stream Hibana and Polygon's anime series Ajin: Demi-Human worldwide, not just in Japan, which could make it an attractive partner for Japanese producers. But the volume of local content it needs to secure in Japan, plus the understanding of local audience tastes, will be much deeper than has been required for its assault on more Western-content-friendly regions such as Europe or Latin America. This also holds true for many of the other Asian territories Netflix is targeting — especially China, South Korea and India, where local content also has a majority share. Netflix announced last month that it would enter the four Asian 'tiger economies' of South Korea, Singapore, Hong Kong and Taiwan in early 2016. While three of those territories are open to US movies and television, Korean audiences are avid consumers of local films and TV shows. Indeed, Netflix will need to hoover up Korean content for its offering in other Asian territories, especially China and southeast Asia, where Korean dramas have a fanatical following.
At the same time, there are many reasons Netflix should succeed in Asia. For one thing, it won't run up against the entrenched business practices and strict adherence to release windows that it has been noisily disrupting in the West. In many Asian territories, films move to online platforms or DVD just a few weeks after their theatrical release, with little protest from cinemas.
In addition, Asia does not have any equivalent of Europe's delicate financing and subsidy systems, requiring production investment from broadcasters. It's also a region that is mostly wired, open to new technologies and gadget-obsessed — low-cost smartphones proliferate in the less-affluent markets of southeast Asia, while northeast Asia enjoys some of the world's fastest broadband speeds.
But China, arguably the region's biggest prize, still appears closed to outsiders, who will need a licence and most likely a local partner to operate there. Netflix and Amazon will also find a growing number of homegrown competitors in China, and every­where else in the region, most of which have deeper ties to local content producers, while many also have access to international movies and TV shows.
Regional rivals
Southeast Asia, comprising 11 countries at different levels of economic development, has seen two pan-regional SVoD services emerge since January. Kuala Lumpur-based iFlix, owned by Malaysia's Catcha Group and Evolution Media Capital, started out in Malaysia and the Philippines and launched in Thailand last month. HOOQ, a joint venture between Singaporean telco Singtel, Warner Bros and Sony, operates in the Philippines, Thailand and India. Both services offer a mix of international and local content, and plan to enter local-language production.
Loyal fans
'There is limited access to quality entertainment — it's either illegal, high-cost or difficult to get'
Peter Bithos, HOOQ
"Today, across developing markets, there is limited access to quality entertainment — it's either illegal, high-cost or difficult to get. We aim to fix that," said HOOQ CEO Peter Bithos when the service launched in January. iFlix CEO Mark Britt says that since his company launched in May, he's noticed that content produced in one southeast Asian territory can travel around the region, particularly reality and competition shows. "Scripted comedies and dramas are a bit further behind but have great potential to develop loyal followings, similar to what we've seen with Korean and Japanese dramas," he says.
However, SVoD services in southeast Asia face greater challenges than their counterparts in the north. Southeast Asians consume local and foreign films and TV shows with gusto, but disc piracy is rife and spending power relatively low in some territories. New services also have to take into account the region's relatively slow or patchy internet access. HOOQ and iFlix have both priced their subscriptions low, at around $3 per month, and both focus on mobile delivery, technologies that adjust streaming to different bandwidth rates and offline viewing features. Netflix has categorically stated that offering the latter would be against its policy.
All the market conditions impacting the rollout of VoD services in southeast Asia are also present in India — where both Netflix and Amazon Prime Video plan to launch next year — although in this market the need for local content across the country's multiple language groups is even greater. Until recently, it appeared that sluggish broadband speeds and strong satellite offerings were holding back VoD growth, but on-demand services now appear set to explode, with local production studios, broadcasters, telcos and other tech companies piling into the sector.
Rapid growth in smartphone use and the imminent launch of 4G services appear to be the biggest drivers. At the end of 2014, India had 116 million internet-enabled smartphones, according to the 2015 FICCI-KPMG report, a number expected to reach 435 million by 2019. There are also signs of a digital window for movies opening up before mainstream TV broadcasts. ErosNow is streaming several titles including Tanu Weds Manu Returns and Happy Ending prior to their broadcast on TV. Digital platforms are also being used to market theatrical releases. Fox Star Studios created a one-hour show around Anurag Kashyap's crime thriller Bombay Velvet, which premiered on Hotstar ahead of the film's theatrical release.
India's VoD players have as many different delivery modes and revenue models as the country has languages, but as in southeast Asia, the biggest challenge here will be getting people to pay.
'Freemium is enjoying the limelight, but consumption and payment habits will evolve'
Rishika Lulla Singh, Eros Digital
"Currently, freemium [free to the viewer but with charges for additional services] is enjoying the limelight. However, as this space evolves, so will consumption and payment habits," says Eros Digital CEO Rishika Lulla Singh. "We are working on growing our premium subscriber base through a few drivers — such as ad-free, portability across devices, exclusive content, originals and compelling pricing." ErosNow's basic premium ad-free tier costs just $0.8 (INR50) a month — a difficult price point for foreign rivals to match. As innovative digital services, both local and foreign, roll out across Asia, it could also be the case that some of the most influential platforms may not be territory-specific SVoD services offering everything, but global services catering to niche appetites, such as DramaFever for Korean TV shows, Crunchyroll and Niconico for Japanese anime, and Viki.com for global TV programmes that are subtitled by fans.
As VoD gains traction, will it lead to more diverse viewing patterns across the region? In recent years, there have been signs of Asian audiences focusing only on content made in their own language groups, or perhaps Hollywood. But Britt says that several shows that are largely new to southeastAsia have been extremely popular on iFlix, including Japanese anime Coolheadedness, Korean variety show Running Man and BBC drama Orphan Black.
"The internet is the great enabler of our generation," says Britt. "Due to the constraints of traditional broadcasting, many fantastic programmes have only received limited exposure outside of their local markets. Internet distribution has the ability to change that completely."
The impact of Netflix in australia
Australian advertising is renowned for its humour rather than its subtlety. This was demonstrated in a recent ad for Foxtel's streaming service Presto, starring Naomi Watts, who claims there is only one time she acts like a diva: "When an on-demand service from America tries to serve us Aussies all sizzle and no sausage!"
While local media was quick to point out that LA-based Watts has probably never watched Presto, the thinly veiled reference to Netflix highlights the convulsions rocking Australia's media market since it launched there in March. Indeed, almost a year before Netflix's arrival, local media companies were madly forming joint ventures and alliances to ready themselves against its impact. During this period, broadcaster Nine Entertainment Co (NEC) teamed with Fairfax Media to launch streaming service Stan, which has rights to the Breaking Bad spin-off Better Call Saul. NEC also bought HBO's stake in Quickflix, a service launched by local investors in Western Australia in 2003.
In addition, pay-TV operator Foxtel teamed with broadcaster Seven West Media on Presto Entertainment, which streams local and international TV content, including HBO programming, and is run separately from Foxtel's Presto Movies service.
In August, another local service, EzyFlix, became the first casualty of the streaming wars when parent company Access Digital Entertainment announced it was shutting it down. The closure didn't bode well for the digital ownership model in Australia, as EzyFlix offered films and TV shows on a rental or electronic sell-through basis, rather than selling monthly subscriptions.
All this manoeuvring leaves Netflix battling local services Presto, Stan and Quickflix, and apparently doing quite well. In June, local company Roy Morgan Research reported that Netflix reaches more than one million Australians (users, rather than subscribers), compared with Presto's 97,000 users, Stan's 91,000 and Quickflix's 43,000. Even before the official launch, it was estimated that 200,000 Australians were subscribing to Netflix's North American service by masking their IP address via a VPN.
Quickflix says it intends to shift its focus towards distributing content into China and bringing Chinese content to the rest of the world. It also announced it was planning to acquire a Shanghai-based film and TV company, but recently withdrew from that deal citing Chinese regulations and other issues.
Foxtel is technically cannibalising its pay-TV services with Presto, but it may have the upper hand in the streaming battle due to its content line-up, which includes Australian shows such as Wentworth and Satisfaction and HBO content including The Sopranos.
But it does look as if Australia will have to produce a lot more sausage to keep Netflix at bay.
Asia's VOD Players
A snapshot of streaming services either based in Asia or focusing on Asian content but with headquarters outside of the region. This is by no means a comprehensive list, as we don't have space to profile the huge number of on-demand services launched by broadcasters, pay-TV platforms, telcos and other players across Asia. We have also left out China's dynamic online video companies, which have been covered in depth in previous issues of Screen.
iFlix (Southeast Asia)
Owned by: Catcha Group, Evolution Media Capital
Kuala Lumpur-based iFlix has launched in Malaysia, the Philippines and Thailand with 10,000 hours of content sourced from US studios, including Disney, Fox and Universal, and dozens of Asian content owners. The service, priced at around $3 per month, is bundled with telcos in Malaysia (Digi) and the Philippines (PLDT). Launched in May this year, the service claims to have clocked up 300,000 subscribers by mid-September.
HOOQ (Southeast Asia, India)
Owned by: Singtel, Warner Bros, Sony
Singapore-based HOOQ operates in the Philippines, Thailand and recently launched in India, also with around 10,000 hours of content from its US studio partners and distributors across Asia, including the Bollywood studios. Also priced at around $3 a month, the service has distribution partnerships with two Singtel affiliates — the Philippines' Globe Telecom and AIS in Thailand.
BIGFlix (India)
Owned by: Reliance Entertainment
Launched in 2008, BIGFlix was India's first movie on-demand service and initially also operated DVD rental outlets, although these have since been closed down by the company. The service, which offers pay-per-view and monthly subscription options to consumers, focuses on Indian movies in Hindi, English and several regional languages.
ErosNow (India)
Owned by: Eros International
Ad-free service offering movies, TV shows and music from Eros International's library of 3,000 films and local broadcasters such as Sony, Zee, Colors and Pakistan's Hum TV. ErosNow has also started producing original TV shows such as The Client, directed by Rohan Sippy and starring Bipasha Basu. The service offers several payment options including monthly subscriptions, download to rent and download to own.
Hotstar (India)
Owned by: Star India
Launched in February by 21st Century Fox's Star India, Hotstar is a Hulu-like ad-supported service that offers movies, TV shows and sports, including original programming. It drew 340 million views for the ICC Cricket World Cup 2015 and 200 million for this year's IPL season. Star India's broadcast rivals Zee and Sony also operate on-demand services (Dish TV and Sony LIV), although they are more extensions of the broadcasters' linear programming.
Niconico (Japan)
Owned by: Dwango
A video-sharing website owned by Japanese media company Dwango, Niconico is the premier destination for 'otaku' (obsessive fans) with its focus on J-pop, anime, manga and computer games. Unlike other video-sharing sites such as YouTube, users can comment directly onto videos as they play in real time. Registration is required for both the free and subscription tiers.
Viki (global)
Owned by: Rakuten
Based in Singapore, Viki streams movies and TV shows from all over the world, which are subtitled by fans into more than 200 languages. The company is also moving into original production with Dramaworld, co-produced with Chinese and Korean partners, about an obsessive fan who gets sucked into her favourite Korean TV drama. Japanese ecommerce giant Rakuten acquired the service in 2013.
DramaFever (global)
Owned by: SoftBank
Launched in 2009 by co-founders Seung Bak and Suk Park, US-based DramaFever streams content from Asia, Europe and the Americas. It was acquired by Japanese telco SoftBank in October 2014. Although it started out with a focus on Korean TV dramas, the operation diversified rapidly and now estimates that more than 80% of its 3.5 million monthly viewers are non-Asian. The service offers both free ad-supported and premium subscription tiers.
Crunchyroll (global)
Owned by: Otter Media
A US-based streaming service that focuses on Japanese anime and other East Asian content with both free and premium tiers. Founded as a non-profit video-sharing site in 2006, Crunchyroll secured investment from Venrock in 2008 and was acquired by The Chernin Group in 2013. The service is now part of Peter Chernin and AT&T's joint venture Otter Media.