Disney and ESPN collaboration starring Lupita Nyong'o and David Oyelowo will get a gala screening.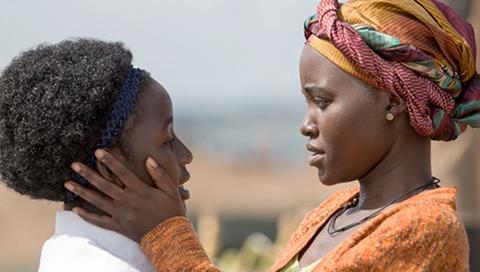 Mira Nair's (Monsoon Wedding) drama biopic Queen Of Katwe will get its European premiere at the BFI London Film Festival (October 5-16) where it will screen on Oct 9 at Odeon Leicester Square in the festival's headline gala section.
Queen of Katwe is the true story of a young girl who sells corn on the rural streets of Uganda until her world is turned upside down when she is introduced to the game of chess.
The film stars David Oyelowo (Selma), Oscar-winner Lupita Nyong'o (12 Years A Slave) and newcomer Madina Nalwanga and is Nair's seventh film to be presented at the festival.
Nair directed the film from a screenplay by William Wheeler. The film is produced by Lydia Dean Pilcher and John Carls with Will Weiske and Troy Buder serving as executive producers. The film will be released in the UK on Nov 4 by Disney.
Nair said: "It makes me very proud that the European premiere of Queen Of Katwe, a film so close to my heart, and set in my hometown of Kampala, will take place at the BFI London Film Festival. I have so many fond memories of London. We are proud to be back."
Oyelowo also stars in A United Kingdom, previously announced as the festival's opening night film.
The BFI's UK-wide Black Star season, celebrating black actors on film and TV, will be unveiled tonight (July 13). The season runs from Oct 17 to the end of the year.
Clare Stewart, BFI London Film Festival director, added: "Queen Of Katwe is an inspirational story, directed with vision and heart by Mira Nair and featuring performances of great depth and integrity from David Oyelowo, Lupita Nyong'o and newcomer Madina Nalwanga. We are proud to be announcing its European premiere to coincide with the launch of the BFI's Black Star season."