EXCLUSIVE: 45 Years producer Tristan Goligher on roster.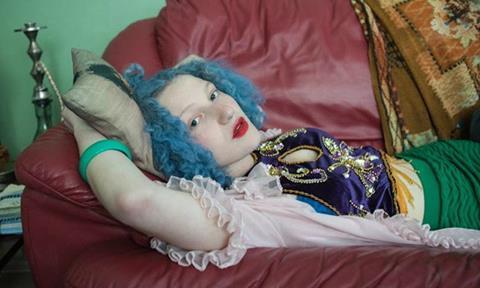 Breaking Glass Pictures has acquired North American rights to former Screen International Star Of Tomorrow Alex Taylor's directorial debut, Spaceship.
The distributor is planning a limited theatrical release in November, followed by DVD and VoD, for the film that had its world premiere at SXSW.
Spaceship centres on teenage cyber-goth Lucidia, whose mother died mysteriously seven years ago in the family swimming pool. Her father, Gabriel, is an archaeologist who can't move on.
When Lucidia disappears in an apparent alien abduction, Gabriel is forced to confront her strange outsider friends and meets Tegan, a girl obsessed with unicorns and black holes. The story is told from multiple points of view, both teenage and adult.
Alexa Davies, Tallulah Haddon, Lara Peake, Lucian Charles Collier, Antti Reini, and singer-songwriter Annabel Allum star.
Spaceship was developed, financed and produced under Creative England's iFeatures banner, supported by BBC Films and the BFI, with National Lottery.
Nicola Bowen produced the film through Belly Productions alongside Parkville Pictures' Olivier Kaempfer.
Christopher Moll, Steve Jenkins, Christopher Collins and 45 Years producer Tristan Goligher served as executive producers.
Breaking Glass CEO Rich Wolff and Bill Straus of Bridge Independent negotiated the deal.
"Sometimes the world looks at us like we're an alien life-form come to screw over the planet, and I spent several weeks hanging out with a bunch of these extraterrestrials who cut their skin and drew smiley faces with their blood - this film is for them," Taylor said.
"I was inspired to make films by directors who had guts. Gus Van Sant, Larry Clark, Harmony Korine, Gregg Araki, Todd Solondz - all directors who did things other filmmakers wouldn't dare. American cinema has always felt more like my spiritual home than anywhere else, and to be invited to show Spaceship in the US is mind-blowing."
Michael Repsch, senior vice-president of distribution and sales at Breaking Glass, said: "Alex Taylor's feature debut has successfully opened the cinematic door to an incredible alternate universe, that happens to be right here on earth. Spaceship is science fiction, punk, coming-of-age, and, most importantly, a fresh viewing experience - we could not be more excited to share Alex's vision."
iFeatures' slate includes Lady Macbeth, which will be released in the US on July 14 through Roadside Attractions.