First project under pact is drama series STL, based on Gaumont's French-language feature 36 Quai Des Orfèvres.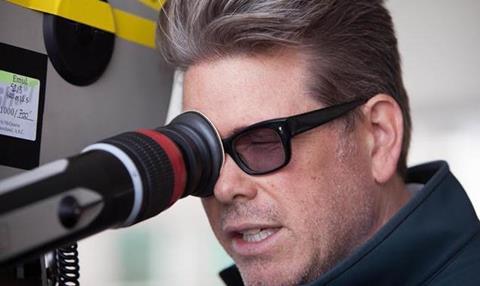 Gaumont, the studio behind the Netflix drama Narcos, has finalised a first-look agreement with screenwriter, producer, and director Christopher McQuarrie and producing partner Heather McQuarrie.
McQuarrie will write, direct, and produce multiple scripted drama projects for the studio under the new pact, Gaumont's president of television US Gene Stein announced today.
The first project to go into development under the pact is STL (working title) a TV drama series adaptation of Gaumont's César Award-nominated feature film, 36 Quai Des Orfèvres, centred on the gritty criminal underworld, and the ruthless competition between the cops at the Criminal Investigations Division.
Chris McQuarrie will direct, with both Chris and Heather attached as executive producers. Ben Ripley, know for Source Code and Flatliners, will serve as writer and executive producer.
Chris McQuarrie co-wrote and is currently directing and co-producing the latest installment of Mission: Impossible, which recently paused production due to an injury star Tom Cruise sustained during filming.
He will also direct the upcoming Netflix feature film The Chameleon, and produce the project with Heather McQuarrie, Terence Winter and Rachel Winter.
"Chris is an industry icon - he is a master storyteller, world class director, and hugely talented producer, and he and Heather are a pivotal partnership for Gaumont as we increase our investment into new productions for the global market," Stein said. "We're thrilled to be adapting 36 Quai Des Orfèvres from our French library, and to have Ben Ripley on board to bring it to life."
Chris McQuarrie added: "Heather and I are excited to finally have a home for our particular ambitions in television. Gene Stein and the folks at Gaumont are the partners we've been looking for and we look forward to collaborating with them."
Gaumont is currently in pre-production on season four of the Emmy-nominated series Narcos.