Agreement with Netflix will end in 2019; Netflix stock down 3%.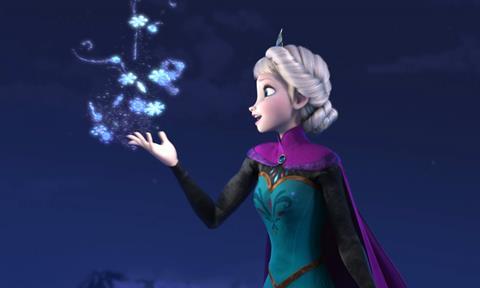 The Walt Disney Company announced it will launch a Disney-branded streaming service in 2019 and an ESPN-branded service early next year.
The development came after Disney said it had agreed to acquire majority ownership of streaming technology company BAMTech, and triggered a 3% drop in Netflix stock in after-hours trading.
Both the branded Disney and ESPN services will utilise BAMTech technology. Under terms of the transaction, Disney will pay $1.58bn to acquire an additional 42% stake in BAMTech from MLBAM, the interactive media and Internet company of Major League Baseball.
Disney previously acquired a 33% stake in BAMTech and is accelerating its option under that deal to acquire a majority stake.
The Disney-branded service will be "the exclusive home in the US for subscription-video-on-demand viewing of the newest live action and animated movies from Disney and Pixar," according to the company.
Disney will end its distribution agreement with Netflix for subscription streaming of new releases starting with the 2019 calendar year theatrical slate that includes Toy Story 4, the sequel to Frozen, and Jon Favreau's live-action take on The Lion King.
Additionally, the service will feature a library of Disney and Pixar movies and Disney Channel, Disney Junior and Disney XD television programming.
The ESPN-branded service will feature "10,000 live regional, national, and international games and events a year, including Major League Baseball, National Hockey League, and Major League Soccer", as well as individual sports packages.
The BAMTech transaction is subject to regulatory approval, and upon closing, Robert A Iger, chairman and chief executive officer of The Walt Disney Company, will serve as chairman of the BAMTech Board. MLBAM and NHL will continue as minority stakeholders in BAMTech, with seats on the Board.
"This acquisition and the launch of our direct-to-consumer services mark an entirely new growth strategy for the Company, one that takes advantage of the incredible opportunity that changing technology provides us to leverage the strength of our great brands," Iger said.
Michael Paull, chief executive officer of BAMTech added: "This is an exciting validation of our team, its achievements and the customer-centric platform it's built. Yet, we've merely scratched the surface of what can be accomplished in a future where we combine Disney and ESPN's world-class IP and our proprietary direct-to-consumer ecosystem."