Slate includes hour-long drama from Channing Tatum's production company Free Association.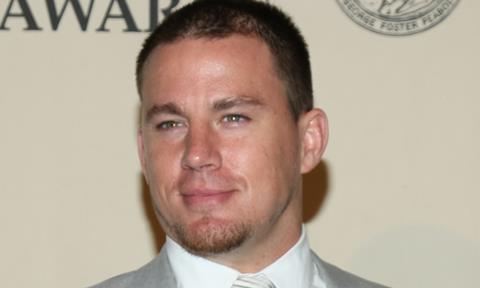 First Look Media's Topic studio has unveiled its development slate for scripted TV series, with projects from Alex Garcia Lopez, Erin Foley-Chan and Channing Tatum's production company Free Association.
Hunger, written by Garcia Lopez, is a geopolitical thriller about the powerful, covert and dangerous business of the global food industry. With nods to Traffic and The Night Manager, the hour-long series promises to be a provocative, uncompromising and international drama exposing an urgent and imminent crisis relatively unknown to the world.
Trying, written by Foley-Chan, is part of a first look deal with executive producer Daniel Powell. The half hour comedy follows Erin Foley-Chan, a chronic people-pleaser who can't resist helping everyone around her. When told that she is infertile and cannot have a child without arduous treatments, she's forced to deal with her own problems, for once.
Company 8, an hour-long drama executive produced by Tatum's Free Association, is based on Matthew Pearl's non-fiction article from The Atavist. It centres on Willard Sears and his shoddy team of derelict young firefighters in 1800s Boston, who would later build the future of the United States Fire Department.
Andrew Schneider of Free Association serves as executive producer and will oversee the project for Free Association, which is currently meeting with potential writers for the project.
Additionally, the studio has dystopian thriller Gold Fame Circus, and the Cold War-set drama The Apothecary.
These projects mark the first round of scripted television under development at Topic, with additional projects to be announced.
"This past year, we've looked for great writers and exceptional material that reflects the state of the world, even if that's indirectly," Adam Pincus, executive vice-president of programming and development for First Look Media, said. "Television is clearly a place for the kind of ambitious storytelling we gravitate to, and we're excited about this slate and all the projects we have coming."
Topic is also serving as executive producer and co-financing several films in various stages of development and production including: On The Other Side, currently in development, with Carey Mulligan attached; Silence cinematographer Rodrigo Prieto's directorial debut Bastard; and Dan Gilroy's Roman Israel, Esq, starring Denzel Washington and Colin Farrell.