AMBI will introduce racing drama to buyers in Toronto.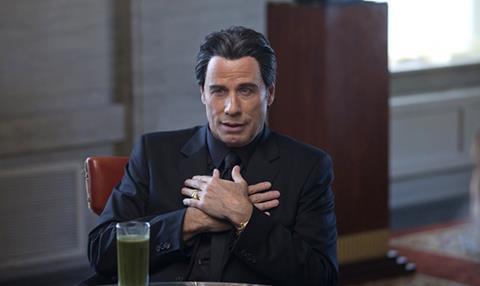 Principal photography is now underway in Alabama on the father-son stock car racing film Trading Paint directed by Karzan Kader. The film will shoot through mid-September.
AMBI and Paradox Studios are fully financing and producing the film. AMBI Distribution, the worldwide sales arm of AMBI Group, is handling worldwide sales.
Trading Paint, written by Craig Welch and Gary Gerani, centres on a down and out dirt track racing legend, who is drawn back into the winners circle after his son, an aspiring driver, joins a competitor's racing team and incites an intense and dangerous competition between father and son.
John Travolta, Toby Sebastian, Michael Madsen, Shania Twain, and Kevin Dunn star in the racing drama.
Producers are Andrea Iervolino, Monika Bacardi, Silvio Muraglia and Alexandra Klim.
Iervolino said: "It's well know that dirt track racing is one of the most exciting sports in the world, and it's also one of the most dangerous. Our story is rooted in that high-speed danger, but also very much character driven, and this is where having someone of John's calibre and gravitas pays great dividends. Monika and I have been wanting to work with John for a long time and we're excited that this is the project we finally collaborate on."
Bacardi added: "This is a gripping story that touches audience nerves while moving at a fast pace. For something that requires this type of range, you better have an actor who can deliver and we have one of the all-time greats in John Travolta, who we are very excited to work with. There is nothing John cannot do and he proves this time and time again with every project he's involved in. We're excited to put this film into production."
Muraglia said: "What attracted me to Trading Paint was the emotional journey of a father and son at the heart of the story. Watching these characters work through their estrangement, rediscover one another, and ultimately come to respect each other —all set against the recklessly ruthless backdrop of Southern dirt track racing— spoke to me and made this project exciting. Working with John Travolta is a dream come true."