Production on Showtime title will begin later this year at the actual locations in upstate New York.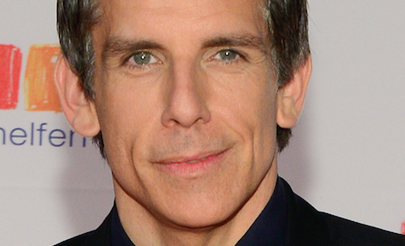 Showtime has given a production order to Ben Stiller's Escape At Dannemora, an eight-hour limited series starring Benicio del Toro, Patricia Arquette, and new cast member Paul Dano.
The limited series is based on the stranger-than-fiction account of a prison break in upstate New York in summer 2015 that sparked a massive manhunt for two convicted murderers who were aided by a married female prison employee with whom they both became sexually entangled.
Stiller will serve as executive producer and direct all eight episodes. Brett Johnson and Michael Tolkin will write and also serve as executive producers alongside Stiller, Bryan Zuriff, Michael De Luca via Michael De Luca Productions, and Nicky Weinstock for Red Hour Productions.
Del Toro will play convicted murderer Richard Matt, an artistic yet intimidating force within the prison who masterminds the escape.
Arquette will play Tilly Mitchell, a working class, married woman who supervises the prison tailor shop and becomes sexually involved with both convicts and helps them escape.
Dano will play David Sweat, a convicted killer of a police officer who uses his good looks to seduce Tilly and becomes a reluctant partner in Richard Matt's plot.
Stiller said: "We are all very intent on trying to tell this singular story in a way that shows the reality and humanity of the people involved. While the genre is a prison escape story, at its core it is a story about real people, some criminals and some not, who make some bad choices that have huge consequences. I think that's what's so compelling about this."
Arquette said: "I'm very excited about Escape At Dannemora and about working with Ben, Benicio, Michael, Brett and Showtime on this fascinating and dark American love story rooted in real and self-deceptive incarceration."
Escape At Dannemora joins a growing list of Showtime limited series including Guerilla, Patrick Melrose, Purity, and the 18-part limited event series Twin Peaks written and executive produced by series creators David Lynch and Mark Frost, and directed entirely by Lynch.
Ben Stiller's directing credits include Tropic Thunder, The Secret Life Of Walter Mitty, Zoolander and Zoolander 2, The Cable Guy and Reality Bites.