Strand plans an autumn release for the film set just before the 2011 Egyptian revolution.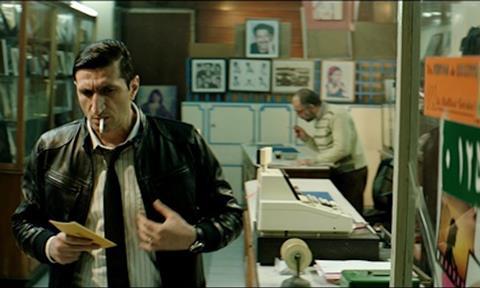 Strand Releasing has acquired all North American rights to Tarik Saleh's political thriller The Nile Hilton Incident from The Match Factory at its launch at the Seattle International Film Festival.
The film had its world premiere at the Sundance Film Festival and won the Grand Jury Prize for a Dramatic Film in the World Cinema section.
Based on a true story set weeks before the 2011 Egyptian revolution, the film centres on Noredin, a police officer in Cairo's corrupt system, who investigates the murder of a famous club singer at the Nile Hilton Hotel.
What initially seems to be a crime of passion turns into something that concerns the very power elite of Egypt. Upon realising this, Noredin decides to break the rules in order to obtain justice, colliding not only with the system but also with himself.
Saleh also wrote the film starring Fares Fares and produced by Kristina Aberg.
The deal was done between Jon Gerrans of Strand Releasing and Michael Weber of The Match Factory.
The film has already sold to France (Memento Films Distribution) and BeNeLux (Cherry Pickers) and is in discussions with other territories.
"We are very happy to work with our longtime partner Strand Releasing on The Nile Hilton Incident . Tarih Saleh has created such a strong and masterful political thriller and I am very proud that the film will be part of the Strand Releasing cinematic family of great filmmakers," Weber said.
Gerrans said: "We're proud to take this film out to the public in light of recent political events which should resonate with the American public and create a real sense of discussion."
Saleh said: "I am honoured that Strand will bring our film to an American audience. After a fantastic start at Sundance I felt how strongly our story resonated with what is going on right now in the United States. I have a secret dream that Sydney Lumet's spirit will see the film far in the back of a screening in New York, and that he smiles at my attempt to pay tribute to him."
Aberg added: "We are excited that Strand, with it's reputation of quality films, will release The Nile Hilton Incident to an American audience. Strangely enough, I regard the US right now as a nation where this film is of outmost relevance."