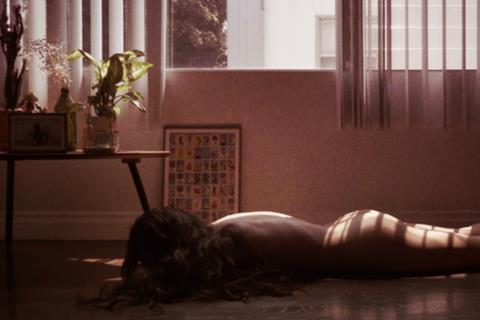 Twelve Ibero-American projects in different stages of production have been selected as part of the Arché project development lab to be held onsite again during Doclisboa's industry programme Nebulae, running October 21 – 31, 2021.
2021's line-up includes projects by cinematographer Ana Mariz (All The Roses), and directors Natalia Garyalde (BEA VII), Fernanda Pessoa and Adriana Barbosa (Swing and Sway) and Miguel de Jesus (Ultimate Bliss).
Mariz has served in the past as DoP on documentaries by directors including Ruben Goncalves (Childhood, Boyhood, Youth), Ico Costa (Timkat) and Lucía Pires (Harvest Queen). All The Roses is her feature-length directorial debut and charts two untold stories from the 1950s and 1970s connected with the world-famous rooster figurines from the Portuguese town of Barcelos.
Argentina's Garyalde will be in Lisbon with her second feature documentary, BEA VII, which is in development. It focuses on the daily life of the Argentinian army's BEA VII battalion which was part of the UN peace mission to Croatia in the mid-1990s during the Balkans conflict.
Garyalde's debut feature Splinters has won several awards since opening in her native country in October 2020, including the Grand Prize at the Jeonju International Film Festival and Special Jury Prize at Visions du Réel in Nyon this year. It will have its German premiere in the Vitrina sidebar of Filmfest Hamburg this coming weekend.
Meanwhile, the pandemic is omnipresent in Swing And Sway co-directed by São Paulo-based Brazilian filmmaker Pessoa and Los Angeles-based Mexican-Brazilian Barbosa, and now in postprooduction. Isolated from one another, the two women sought to reconnect through video letters inspired by the gaze of 16 women experimental filmmakers.
The Arché's organisers have also selected Ultimate Bliss by Portugal's Miguel de Jesus, which is described as "a film-diary and an exercise of memory, about a future that is as remote as it is wild". Earlier this year, the short film, which is now in the editing stage, had received an award of image postproduction services from The Yellow Colour facilities house as part of Indie Lisboa's Portuguese Film Fund.
De Jesus had previously directed the feature documentary Bird's Nest which won the jury prize in the Portuguese Competition at Doclisboa in 2019.
In addition to a pitching session to international professionals, one-to-one meetings will also be organised with industry guests and there will be five days of project development workshops with tutors to reflect on narrative strategies and screen work in progress in those cases where the projects are already at the editing stage or first cut.
Doclisboa's third annual Nebulae indutstry progrmame is taking place as a hybrid event from October 21-31. 2021.The onsite activities will take place with international guests from October 21-25; the online activities will run until October 31.
In addition to the Arche programme, the Nebulae will have a country-in-focus strand of nine Croatian projects in development.
The Arche projects 2021
All the Roses. (Port)
Dir: Ana Mariz
Astarsa (Uru)
Dir: Alex Piperno
BEA VII (Arg)
Dir: Natalia Garyalde
Handycam (Arg)
Dir: Francisco Bouzas
In Nature's Spite (Port)
Dir: João Pedro Amorim
Men and Days (Sp)
Dir: Arnau Vilaró
Orlando Furioso (Cuba-Ecu)
Dir: Rafael Ramirez
Swing And Sway (Braz-US)
Dirs: Adriana Barbosa, Fernanda Pessoa
The Brazilwood Women (Braz)
Dir: Thais de Almeida Prado
The Idiom Of The Ruin (Sp)
Dir: Ana Rodriguez León
Ultimate Bliss (Port-Aust-Qatar)
Dir: Miguel de Jesus
Under the Flag, the Sun (Par-Arg)
Dir: Juan José Pereira