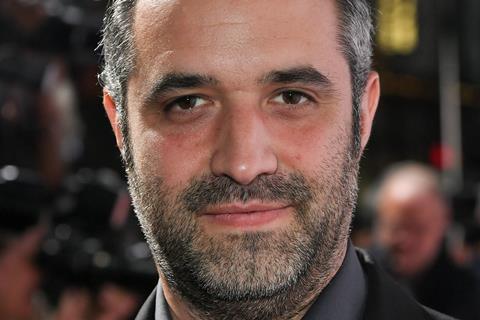 Shutter Island, Zodiac and Suspiria producer Bradley J. Fischer has joined Brian Oliver's 1917 and Rocketman producer/co-financier New Republic as president and chief content officer in a multi-year deal that sees him bring over a development slate.
Fischer and Oliver first worked together on Black Swan and will produce all projects at Paramount-based New Republic including film, television and digital content. Fischer will continue to produce his pre-existing projects, including the Stephen King (as Richard Bachman) adaptation of The Long Walk at New Line, and The Last Voyage Of The Demeter at Amblin.
His 20-year career developing, packaging and producing covers The House With A Clock In Its Walls, Ready Or Not, White House Down, Showtime documentary American Dream/American Knightmare, and Black Swan, on which he served as executive producer. He will remain a majority owner of Mythology Entertainment, the company he co-founded in 2011.
"I could not be more excited to partner with Brad in New Republic," said Oliver, whose company also produced and co-financed 1917 with Universal. "He has great relationships and taste in material and I've had the wonderful opportunity to work with him over the last decade on many projects including Black Swan. Brad brings with him a diverse development slate that will help bolster New Republic's line-up of upcoming films and television projects."
Oliver, Fischer and COO Valery An will lead the company together. Reporting to them are vice-president of development John Hilary Shepherd, vice-president of acquisitions Angus Sutherland, vice-president of production B.J. Farmer, and creative executives Courtney Shepard and Matthew Quigg.
"Brian is among the best producers and financiers I've had the privilege of working with, as well as a great friend," said Fischer, "and we have been threatening to collaborate more formally since we did Black Swan together 10 years ago. When he and Val reached out to me about helping build New Republic, which is already off to an enviable start, it was an obvious yes."
New Republic targets financing and producing at least four wide release films in 2020 and six the following year with budgets ranging up to and above $100m. As Screen reported exclusively earlier in the year, the company recently won a bidding war for the rights to the new Image Comics graphic novel Undiscovered Country from Scott Snyder and Charles Soule.
Lindsay Connor of Mannatt Phelps represented New Republic in the deal, while Alan Epstein and Paul Bernstein of Venable, and Harold Brown of Gang Tyre, represent Fischer.