The Danish comedy The Reunion (Klassefesten) from 2011 is being given an Estonian remake by 1944's producer Kristian Taska of Taska Film.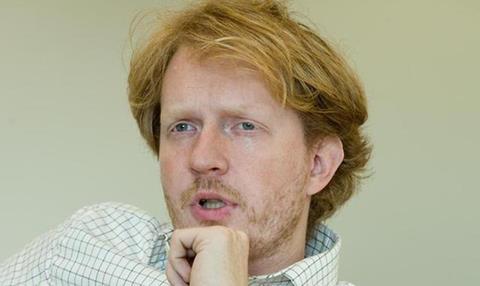 Principal photography has begun in the Estonian capital of Tallinn on Klassikokkutulek under the direction of René Vilbre (I Was Here) with a cast including Mait Malmsten, Henry Korvits and Aso Andreson.
The Estonian remake comes in the wake of the successful theatrical release of the Finnish version by Teneli Mustonen for Solar Films earlier this year.
Mustonen's film - known as Luokkakokous - broke local box-office records when it opened in March, selling more than 150,000 tikets in the first seven days.
Jaana Puskala, Head of Feature Film Promotion at the Finnish Film Foundation, told Screen that the comedy has since been seen by more than half a million, quite a remarkable achievement considering that Finland's total population is only 5.5m.
Debut for Cinéfondation winner
Meanwhile, on the other side of the Gulf of Finland, Juho Kuosmanen is halfway through the six-week shoot on his feature debut The Happiest Day In The Life Of Olli Mäki at locations in Helsinki and surroundings.
Speaking from the set of the $1.7m (€1.5m) drama based on the true story of Olli Mäki, one of the most talented Finnish featherweight boxers of the 1960s, producer Jussi Rantamäki revealed that a prebuy was concluded last week with ARTE and German public broadcaster SR, and BUFO Ltd's distribution arm B-Plan will release the film theatrically in Finland.
B-Plan currently has Peter Greenaway's Eisenstein In Guanajuato on release and will be opening Danish filmmaker Michael Madsen's sci-fi documentary The Visit next week.
Kuosmanen's graduation film from the Aalto University School of Arts, Design and Architecture, The Painting Sellers, won the First Prize of the Cinéfondation Awards at Cannes in 2010 and was presented by jury president Atom Egoyan.
In addition to a cash award, the prize came with a guarantee that his feature debut would be presented in one of the official sections of a future edition of the Cannes Film Festival.
Trieste forum adds two new awards
Trieste's When East Meets West (WEMW) co-production forum will be adding two new awards to its next edition which will be held from January 25-26, 2016.
All of the forum's selected projects will compete for the new Flow Postproduction Award, offering $11,200 (€10,000) worth of postproduction facilities, in addition to the WEMW Development Award and the EAVE scholarship.
Moreover, WEMW has joined forces with Rome's New Cinema Network and Film London's Production Finance Market (PFM) to launch the TRL Espresso Award which is open to all of the feature-length projects budgeted at over $1.1m (€1m).
A jury of representatives from the three events will decide next January on which project will be automatically selected to then participate in the New Cinema Network and PFM in October 2016.
WEMW will present a selection of 20 fiction or documentary feature projects with East-West co-production potential from Eastern Europe, Italy and – for the 2016 edition only – from Spain, Portugal and Latin America to over 300 producers, financiers and decision makers from more than 30 countries.