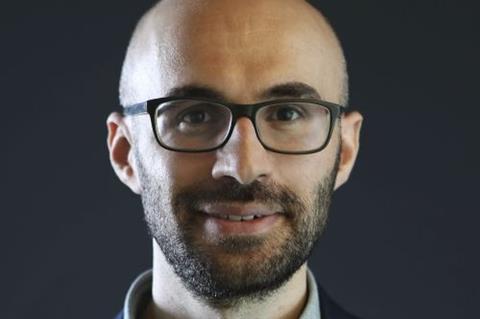 The UK's Pinball Films, France's Cinema Defacto and Belgium's Versus Productions are among 20 European independent production companies selected to trial artificial intelligence technology developed by Swiss company Largo to support development, financing and distribution.
The selection was made out of some 200 producers who participated in a Largo workshop during the Cannes Marché du Film online in June where they were invited to apply for a six-month trial of its Largo.ai tools.
The virtual Cannes workshop in June explored the potential of AI to speed up and cut the cost of development and production without overriding the creative instincts and experience of the producer.
"The role of AI in successful filmmaking is something the US has really embraced, whereas Europe still relies heavily on traditional methods. Artificial intelligence is best kept as an assistance tool, helping to quickly provide insights that underpin human instincts. It's evolving rapidly," said Sami Arpa, co-founder and CEO of Lausanne-based start-up Largo.
"We are excited to be empowering European producers with these tools thanks to Media Desk Suisse and our partner European Producers Club. We hope that, in the current COVID-19 climate, this will help boost the much-needed recovery process – enabling more independent films to be greenlit and financed," he added.
Six of the selected producers were put forward by the Paris-based European Producers Club (EPC), which announced a cooperation pact with Largo on the fringes of the Berlinale in February.
"Because Largo.ai use similar tools to those used by bigger studios and streaming platforms, independent producers can be one step ahead when financing their projects," said EPC managing director Alexandra Labret.
"By identifying and keeping up with the spread of the audience, they can also negotiate more effectively and avoid losing their rights and revenues when dealing with the streamers. These analytics are also helpful in enabling greater access to other investors and diminishing risk at the earliest possible stage by building the right strategy that can be used for future ventures."
Pinball Films is among a trio of UK films to have signed up for the trial alongside Patchwork Productions and The White Lotus Picture Company. The other selected companies comprise Contrast Films (Switzerland), Zodiac Pictures (Switzerland), Malo GMBH (Germany), Candidefilm (France), Chromosom Film GMBH (Germany), Polar Star Films SL (Spain), 89 Productions (Switzerland), Ici at La Productions (France), ), Tipimages (Switzerland), Golden Girls Film Production (Austria), Potenza Films (Spain), AContraCorriente (Spain), Euskadi Movie Aie (Spain) and Rexin Films (Germany).
Largo.ai has analysed over 400,000 films and series, 1.8m talents and 59,000 scripts to trains or feed data into its AI programmes.
European projects to have trialled the software include Italian director Simone Spada's comedy-drama Domani e Un Altro Giomo, for which it predicted an Italian $1.9m Italian box office, against its final tally of $2m.